ANNUAL DINNER FEATURING JAMES YEH '87 - APRIL 17, 2023
It's time once again for
PCC's Annual Dinner
!
This year, the Tigers are on the loose in the Wild West (Loop)! We will be at the historic and landmark
City Hall
, with a cocktail party beforehand next door at Recess, a club/bar that is all ours for the event (pictures below). Three words: tater. tot. bar.
Join fellow alumni, parents, and friends (see attendee list below) as we enjoy a wonderful dinner and a dessert conversation between our honored speaker
James Yeh '87
(as in Yeh College) – University Trustee, co-chair of the Venture Forward steering committee, and a director of PRINCO – and
Bob Murley '72
– Vice Chairman of Credit Suisse and Emeritus Charter Trustee of the University and of PRINCO (among many other accomplishments and roles)
. We will also honor two others
for their service to Princeton and to our Chicagoland community.
We hope that many of you will consider reserving Benefactor tickets and helping to ensure the success of this event.

The support of our Tiger Benefactors enables us to offer special discounted rates for recent grads, current students, and Princeton AlumniCorps (formerly Project 55) fellows, and host newly admitted students in the Class of 2027. Benefactor tickets include reserved seating and admittance to the 5:00 pm Pre-Reception, and your generosity will be noted in the dinner program if desired.
If you cannot attend or would like to further support the Annual Dinner, please choose the

EXTRA
ticket option and purchase many of them!
THANK YOU!
Keep an eye on this space for further developments as they are announced!
The Princeton Club of Chicago
cordially invites you and your guests to the

2023 Annual Dinner:
Tigers on the Loose!
Monday, April 17, 2023

5:00 p.m. - Reception for Benefactors
5:30 p.m. - Cocktail Reception
7 p.m. - Dinner

City Hall
838 W Kinzie, Chicago, IL
(cocktail reception at Recess, next door)
This year's dinner features
James Yeh '87
University Trustee, co-chair of the Venture Forward steering committee, and a director of PRINCO
(and namesake for Yeh College)
in conversation with
Bob Murley '72
Vice Chairman of Credit Suisse, Emeritus Charter Trustee of the University and of PRINCO
discussing
"From Alabama to Nassau Hall: a Princeton Journey"
The Club will also honor
Jenny Korn '96
with the John Fish '55 Distinguished Service to the Community Award
&
Stephen Ban '84 S88 P23
with the Arnold M. Berlin '46 Distinguished Service to Princeton Award
Reservations will be held at the door
Cocktail Casual attire. Orange and Black attire encouraged!
For public transportation:
El: The Blue Line Grand station is 0.3 mi away (1 city block north and 1/2 block east) at Halsted and Grand
Bus: The #8 bus stops at Halsted and Hubbard 1/2 block east and 1/2 block north
Ogilvie and Union Station are a 5-minute Uber/taxi ride away
For parking:
On a Monday night, there should be a fair amount of street parking, but there are also parking lots/garages less than a block away:
Mid City Parking lot: 1/2 block east across the bridge at 810 W Kinzie St
333 N Green Parking Garage: 1/2 block south across the tracks at 333 N Green St
365 N Halsted St Parking Lot: 1/2 block east across the bridge at 365 N Halsted
Tip: Prepurchase parking using ParkWhiz or Spot Hero to save money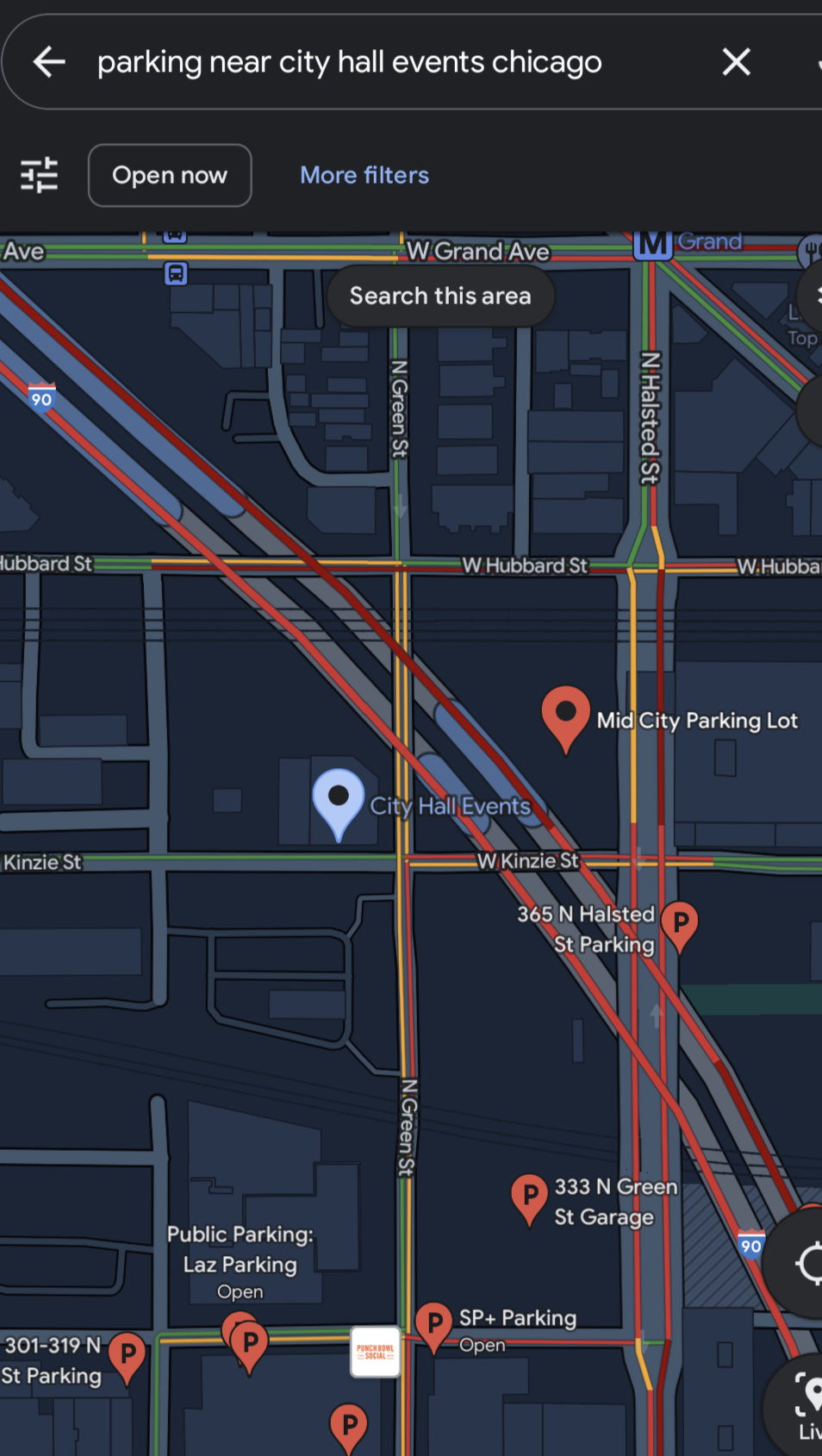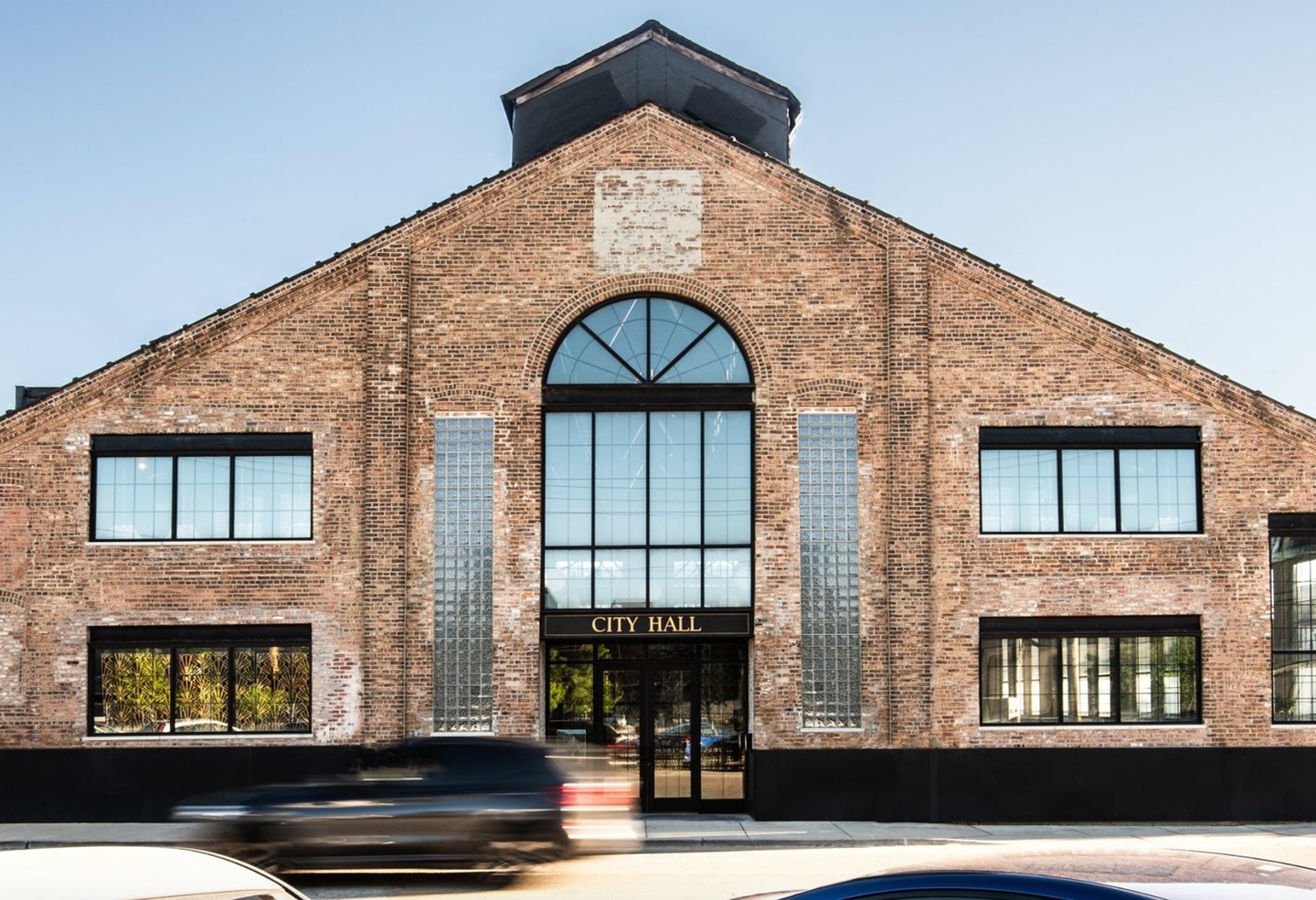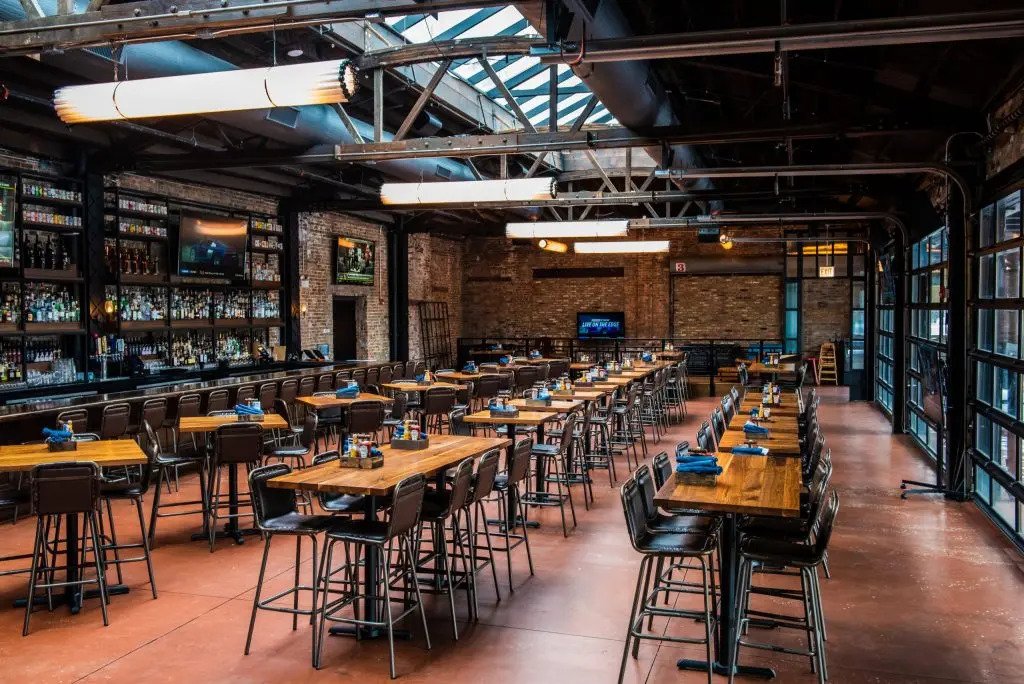 PCC Members save $30 per ticket

Please note that ALL on-line reservations are confirmed via e-mail from the Princeton Club of Chicago.
Please review to make sure your reservation is correct. Thank you!
IF THE GUEST INFORMATION DOESN'T POP UP UPON CHECK OUT, AFTER YOU COMPLETE YOUR PURCHASE, GO BACK INTO "My Account" AND SELECT "My RSVPs" TO FILL IN YOUR GUEST'S INFO. THANK YOU!
COVID protocols: Although cases are on the rise, the current statistics in Chicago and (most of) the area are still indicative of low transmission, very low hospitalization, and extremely low incidence of severe illness. As such, per Illinois, Chicago, and venue guidelines, masks, tests, and proof of vaccination will NOT be required for this event, but, as always (in the new normal), are highly recommended. Please be sensitive to those who may be or who closely interact with the unvaccinated or immuno-compromised. If you are not feeling well, please do not come and put others at risk!
Questions?
Contact Annual Dinner Chair, Ronnie Raviv '95 at raraviv99@gmail.com or Club President, Brian Johnson '99 at bcjp99@gmail.com.
---
James Yeh '87

James Yeh serves as a University trustee, co-chair of the Venture Forward steering committee, and a director of PRINCO.

James recently retired as president and co-chief investment officer of Citadel, a leading global financial institution now headquartered in Miami. He was one of Citadel's first employees and spent more than 25 years in the firm's leadership.
At Princeton, he earned an A.B. in physics with a certificate in engineering physics, and then received a Ph.D. in physics from University of California-Berkeley. He is a member of the Asian American Alumni Association of Princeton and has served on the Alumni Schools Committee.
James and his wife Jaimie have made a leadership gift to Venture Forward, naming one of the new residential colleges. Yeh College, previously known as New College East, opened in the 2022-2023 academic year.




Bob Murley '72

Robert S. Murley is a Vice Chairman and Senior Advisor of Credit Suisse. In addition to his leadership role within the firm, Mr. Murley is responsible for several of the Firm's largest investment banking clients.

Mr. Murley joined Credit Suisse First Boston in 1975, and worked his way up to Chairman of Investment Banking in 2005, relocating from New York to Chicago in 1983.

A financial aid student who came to Princeton sight-unseen in 1968, Mr. Murley received his B.A. from Princeton University in 1972 and went on to receive his M.B.A. from the UCLA Anderson School of Management and his M.S. in International Economics from the London School of Economics. After serving on Princeton's board of trustees for 20 years, during which he chaired the Aspire Campaign and served on the last two presidential search committees (for Shirley Tilghman and Chris Eisgruber), Mr. Murley is an Emeritus Charter Trustee of Princeton University and of the Princeton University Investment Company and Trustee Emeritus and Chairman Emeritus of the Board of the Educational Testing Service (Princeton, New Jersey). In addition to his many other leadership roles in various University-related roles and non-profit boards, Bob, along with his wife Mimi Murley '76 are former co-winners of the Arnold Berlin '46 Award for Distinguished Service to Princeton.




Jenny Korn '96

Jenny Korn '96 is a feminist activist of color for social justice, a ciswoman scholar of race and gender in mass media and online behavior, and a member of Mensa, the high intelligence quotient (IQ) society. Korn is the Founding Director of the Race+Tech+Media Working Group at the Berkman Klein Center for Internet and Society at Harvard University. Korn draws from critical race theory to create activist work in both art and research focused on minoritized communities that has garnered awards on department, university, association, national, and global levels. As a public scholar, she has given over one hundred talks as invited keynote presentations, university guest lectures, interactive community education, and refereed conference presentations. She is the Founding Director of Diversity Discussions, a free, public series of online group conversations on race, racism, and racial justice that has met regularly for nearly a decade and involves over 50 organizations affiliated with various nonprofits, educational institutions, and the community. A lifetime member of all of the race-based alumni associations at Princeton and Harvard, Korn serves as a director, mentor, volunteer, and/or leader within dozens of organizational programs centered on diverse People of the Global Majority.




Stephen Ban '84 S88 P23

Stephen Ban '84 S88 P23 spent a nearly 40 year career in marketing and investment management before leaving the private sector to consult, focus on a major civic initiative (The Corporate Coalition of Chicago; www.corpcoalition.org), not for profit work (he is a Trustee and the immediate past Chair of the USA Triathlon Foundation and a Trustee of the Village of Glenview Firefighters Pension Fund), and dabble with teaching (he is currently teaching a graduate course in Corporate Finance and Sustainability at Loyola University Chicago's Quinlan School of Business).

Since he graduated in 1984, he has served as his class reunion co-chair (two terms), vice president (one term), president (one term), and is in his third term as 1984's columnist for the Princeton Alumni Weekly. He was recently re-elected to the Board of Directors of the Princeton Nassoons Alumni Association. He is a prolific Alumni Schools Committee interviewer, served on the University's Committee to Nominate Alumni Trustees, co-chaired and emceed the Princeton Club of Chicago's 2021 virtual annual dinner, and has served on the Princeton Club of Chicago board during five different decades.
When:
5:30PM - 9:00PM Mon 17 Apr 2023, Central timezone

Where:
City Hall Events
838 W Kinzie
Chicago, IL
[ Get Directions ]
Look Who's Coming:
Robert Khoury
Agile Rainmakers
Mary Khoury
Ronnie Raviv
Thomas Souleles
Michael Laidlaw
Charlene Huang Olson '88
Chris Olson
Yung Lim
Peggy Lim
Janice Block Chaddock '84 P22
Ron Chaddock
JP Gallagher
NorthShore Edward-Elmhurst Health
Robert Bernat
Brian Johnson
Toby Eveland
Lynnley Browning
Brigitte Anderson
Lydia Marti
Arthur Margulis
Elaine Margulis
Rebecca Deaton
James Faris
Sarah Faris
Steve Colten
Agile Rainmakers
Emily Master
Benne Rosner
Ariel Investments
Michael Manning
Dani Houchin
Beth Berg
Mairead Horton
Chris Piller
Jessica Gonzalez
Hilary Hugin
Stephen Ban
Wendy Ban
Jason Wortendyke
Ariel Knowles
Robert Loveman
Udai Gupta
Ryan Ruskin
Ellenna Berger
Jon Berger
Libby Raymond
Paul Hybel
Haley White
Lisa Esayian
Greg Burns
Anna Huang
Carol Obertubbesing
Marvin Pollack
Stephen Avsec
Ken Stringer
Amanda Newmark
John Comfort
Bruce Rosenberg
Benjamin Bornstein
Prospero Capital Management
Josh Anderson
Peter Baugher
Daniel Mozley
Minjia Tang
Jeffrey Sharp
Liz Sharp
Gabriel Arcaro
Catherine Sharp
Sydney Viehman
Rob Bice
John Balfe *90
Dana Iverson
Austin Dale
Renee Perez
Fred Ramos
Louis Tambellini
Stacy McAuliffe
Jeff Baden
Daniel Zeft
Sheila Arora
Lisa Barron
Jeff Cornett
Brad Mann
Nicole Mann
Connor Moore
Marquis Parker
Reginald Ponder
Edie Canter
Tim Dondanville
Dana Iverson
Michelle Silverthorn
Inclusion Nation
Al Chan
Jacqueline Cohen
Jianhua He
Kathryn Ditmars
Brian Santana De La Rosa
Alyona Santana De La Rosa
Tacy Flint
Sidley Austin LLP
Bruce Rosenberg
Samuel Souleles
Benjamin Spacapan
Casey Spacapan
Elizabeth Balthrop
Amy Treciokas
Yoga Now Inc.
Michael Benson
Nicole Silva
Boeing
Kirsten Hull
EQ Office
Gaby Choi
Peter Chalfin
Andrew Avsec
Tammy Ball
Donna Miller
Donovan Miller
Kaitlyn Williams
David Weinberger
Ethan Tyler
Yolanda Tyler
Jason Tyler
Jillian Williams
Eric Almonte
Princeton University
Elliott Otis
Jane Otis
Corona Chen
Geraldine Newmark
Harrison Snowden
Marin Nitzov
Christine ONeill
Pablo Soto
Dan Dreher
Matt Nelson
Karel Chromy
Saikat Bhattacharjee
Morgan Smith
Christopher Eppig
Sebastian Urday
Guest of Sebastian Urday
Joey Rhattigan
Umar Javed
Mika Devonshire
David Oskandy
Guest of David Oskandy
Florence Hudson
Marko Medvedev
Dave Baffa
Seyfarth Shaw LLP
Doug Pettay
Confluence
Qing Huang
Michelle Woo
... a total of 145 guests.
Note: to opt out from this list please sign in, go to My Account and change your preferences under My RSVPs.