SUMMER CITY CONNECTIONS - CHICAGO INAUGURAL EVENT: PANEL & NETWORKING RECEPTION FOR PRINCETON STUDENTS AND ALUMNI - JUNE 28, 2022
Join us for the first-ever Summer City Connections event in Chicago!
Summer City Connections is a partnership initiative across the

Princeton Club of Chicago

,

Princeton University Center for Career Development

, and

Princeton Internships in Civic Service

. Summer City Connections programs allow for relationship-building and resource-sharing among Princeton students, recent graduates and alumni in local areas, and spotlight unique characteristics of each city's professional landscape, such as industry trends, major or growing organizations and/or local initiatives impacting the community.
In this Summer City Connections event, we will be centering student voices on a panel about current students' and Class of 2022 graduates' transitions to work in Chicago during Summer 2022 followed by a networking reception.
Open to all Princeton students and alumni in the Chicago metro area. Light refreshments will be provided. All attendees must register by Friday June 24th at 11:59 p.m. CT. Registration fees will be $10 for alumni, $5 for students and Class of 2022 graduates. In addition to registering, please complete Lakeshore Sport & Fitness's guest waiver form in advance:
Tuesday, June 28, 2022
LakeShore Sport and Fitness
211 North Stetson
---
The panel will feature:

Elaine Huang '25

, Summer Consulting Intern at Agile Rainmakers
Elaine Huang '25 is a summer consulting intern at Agile Rainmakers. She intends to concentrate in Operations Research & Financial Engineering and is a member of Whitman College at Princeton.

Dana Iverson '22

, Incoming Associate at Boston Consulting Group
Dana Iverson '22 is an incoming associate at Boston Consulting Group. She concentrated in the Princeton School of Public & International Affairs and was a member of First College at Princeton.

Amber Rahman '24

, PICS Intern at Civic Consulting Alliance
Amber Rahman '24 is a PICS intern at Civic Consulting Alliance. She is concentrating in African American Studies and is a member of Forbes College at Princeton.
Moderated by
Anna Huang '07

, Citadel
Anna Huang '07 works at Citadel LLC as a member of the COO team, leading the Index Rebalance business. She earned a BSE from Princeton, majoring in Operations Research and Financial Engineering and an MBA from Kellogg School of Management. Prior to joining Citadel, she was a senior consultant with L.E.K. Consulting and began her career at Morgan Stanley in Fixed Income.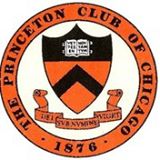 Join NOW to receive PCC Member priority reservation, member pricing, and to support Princeton events and service opportunities. Membership is free for Class of 2021, but you must join. Membership starts at only $25/year.
---
Questions? Contact Micaela Ortiz, Associate Director of Alumni Engagement at the Center for Career Development at micaelae@princeton.edu with any questions or mobility needs.
If you are experiencing technical difficulties registering, please call Alumni Services and register over the phone: 847-256-5800.