PRINCETON PRIZE IN RACE RELATIONS VIRTUAL AWARD CEREMONY - APRIL 18, 2022
Please join us for Chicago's 17th Annual Princeton Prize in Race Relations award ceremony as
we recognize Chicagoland area high school students who have had a significant positive impact
on race relations in their schools or communities. During this virtual event, you will learn from
and be inspired by five exceptional students. Keynote Speaker will be US Congressman Raja
Krishnamoorthi '95. Students will present their projects, participate in a panel discussion, and answer your questions.

RSVP no later than April 15 @ Midnight to receive the link to participate in this inspirational event!
Mission: To identify and recognize high-school-age students who significantly engage and challenge their schools or communities to advance racial equity in order to promote respect and understanding among all people.
The Princeton Prize in Race Relations, a partnership between Princeton and its alumni, recognizes that racial equity and race relations are among the most urgent and important challenges facing our country. The Princeton Prize identifies and honors young leaders who are working to advance racial equity and understanding in their communities.
The prize is awarded to high school students across the nation, with one winner selected by each of 28 regional alumni committees. Prize recipients receive a cash scholarship of $1,000 and participate in a symposium where they engage with the other prize winners from across the country (this year's symposium will be held virtually). Regional committees also select certificate of recognition recipients and hold local celebrations.
This year, our 17-member Chicago committee received and reviewed 15 exceptional applications from students throughout the region. We are pleased to honor our prize winner and four additional certificate of recognition winners in this virtual event.
Please scroll down to read more about the students and their projects.
17th ANNUAL PRINCETON PRIZE IN RACE RELATIONS AWARD CEREMONY HONORING
KASHYAP RAJESH
Adlai E. Stevenson High School, Lincolnshire, Illinois
FEKER CHANE
Northside College Prep, Chicago, Illinois
2022 CERTIFICATE OF RECOGNITION
JALYN MARSHALL
Goode STEM Academy, Chicago, Illinois
2022 CERTIFICATE OF RECOGNITION
JUSTEN PIPPENS
Homewood Flossmoor High School, Flossmoor, Illinois
2022 CERTIFICATE OF RECOGNITION
JANET AMUH
Homewood Flossmoor High School, Flossmoor, Illinois
2022 CERTIFICATE OF RECOGNITION
7:00 - 8:00 pm
Virtual via Zoom - a link will be e-mailed to all registered guests closer to the event date
Questions? Contact PPRR Co-Chairs:
---
Meet Our Chicago Regional Princeton Prize Awardees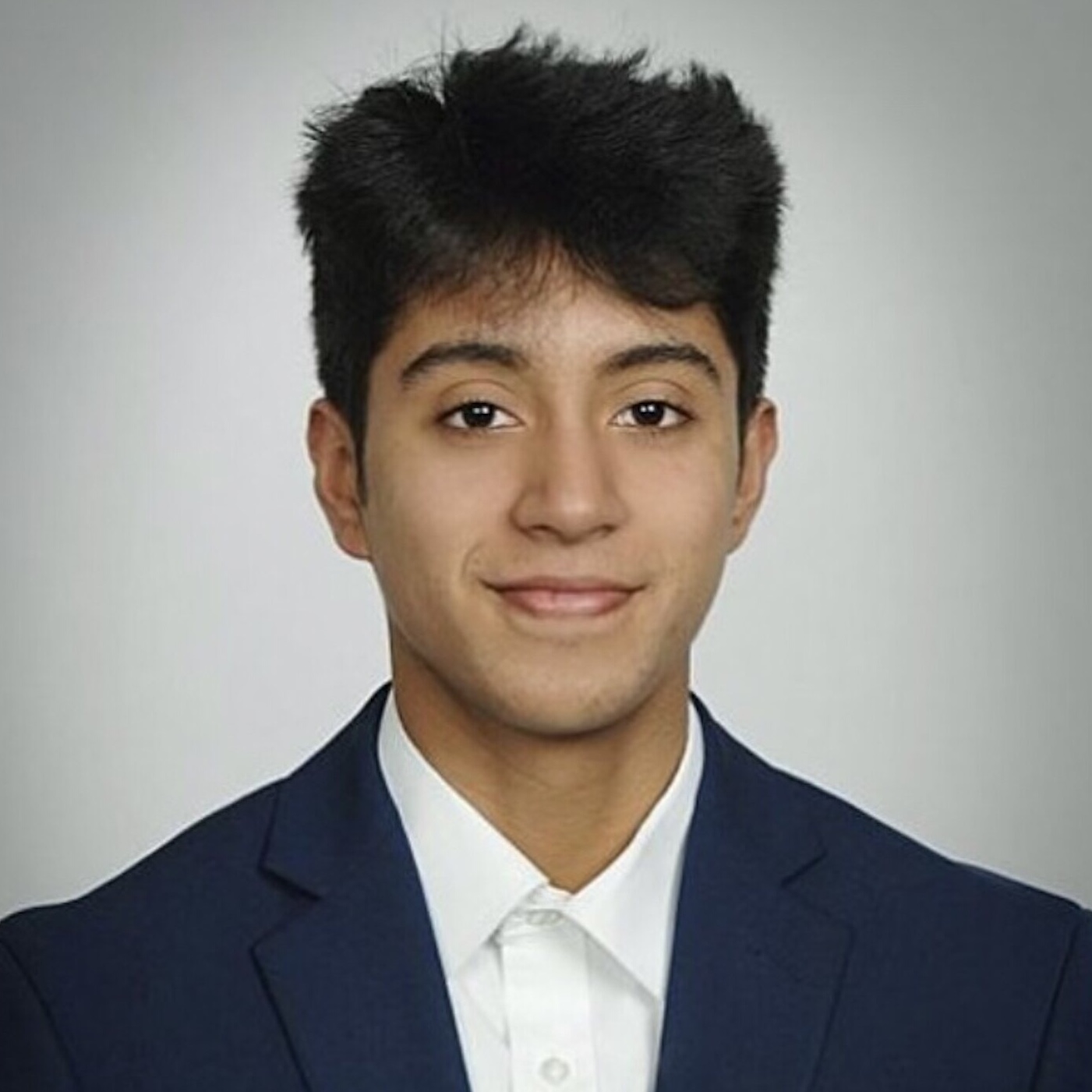 Kashyap Rajesh, 2022 Princeton Prize Award Recipient
Kashyap serves as the Global Chapter Director at Encode Justice, a coalition of youth activists and
changemakers fighting for human rights and justice under Artificial Intelligence (AI.) In this role, he has
spearheaded local, national, and international level political advocacy efforts, while growing community
organizing hubs in nearly 30 regions across the globe. To honor Black History Month, Kashyap ran
several workshops across the country, calling attention to the threats posed by automated technologies,
especially to Black communities. For the next couple of years at Encode Justice, he will work with an
international cohort of chapters to solidify partnerships with the White House Office of Science and
Technology Policy and ACLU, advancing the organization's fight against inaccurate algorithms which
disproportionately harm minorities. A sophomore at Adlai E. Stevenson High School, Kashyap also
serves as the first ever high-school intern for the Illinois Democratic County Chairs Association.
---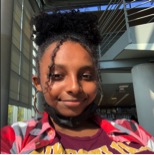 Feker Chane

, 2022 Princeton Prize Certificate of Recognition
Feker Chane is an Ethiopian black immigrant woman seeking to make the changes she wishes to see in
this world. Feker helped orchestrate a CPS district-wide classroom walk-out to support undocumented
and immigrant students. She planned bus routes, educated peers on the issues, and worked with school
administration, in addition to speaking at the rally. Currently, she is planning a summer event in Chicago
to help communities with necessities such as masks and first aid supplies. Feker is the co-founder and
president of Northside Student Outreach, which offers local and international service opportunities to
students. She is also a Student Representative on the Student Voice Committee which fights against
racism and bullying. As the People's Budget's youngest 46th Ward Representative she provides a voice
for her Uptown home community. Currently a junior, Feker's goal is to become a trauma physician.
---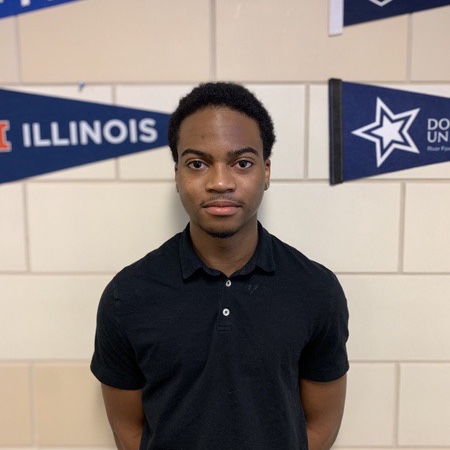 Jalyn Marshall, 2022 Princeton Prize Certificate of Recognition
Jalyn, a senior at Goode STEM Academy on Chicago's south side, has taken on numerous leadership
roles in his school community. When issues of racial bias erupted on his campus earlier this year, Jalyn,
along with other school organizers, led a school-wide walkout. This student-led protest resulted in school
administration placing a larger emphasis on social-emotional learning (SEL) and student support
networks. He continues to work with his school administration on a range of issues including racial equity
and student event planning. Jalyn is a representative on his Local School Council, captain of the Goode
debate team, and an intern in the CPS Office of Student Protection. He also launched a pantry to serve
the needs of the student community. Upon graduation, he hopes to pursue a degree in cybersecurity and
politics at a four-year university.
---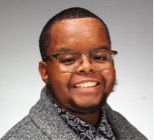 Justen Pippens, 2022 Princeton Prize Certificate of Recognition
A senior at Homewood Flossmoor High School, Justen has dedicated his high school career to creating a
more inclusive and understanding community for his peers. He founded his school's first Black Student
Union which operates under the pillars of education, protection, and advocacy for the marginal
population. Justen also serves on US Congresswoman Robin Kelly's Congressional Youth Cabinet and is
on his school's debate team. He is currently writing a novel depicting the life of a young black poet who
navigates life in America. After graduation, he hopes to continue similar inclusion work in both the
business and medical industries. Justen notes, "My mission is simple, to touch and inspire."
---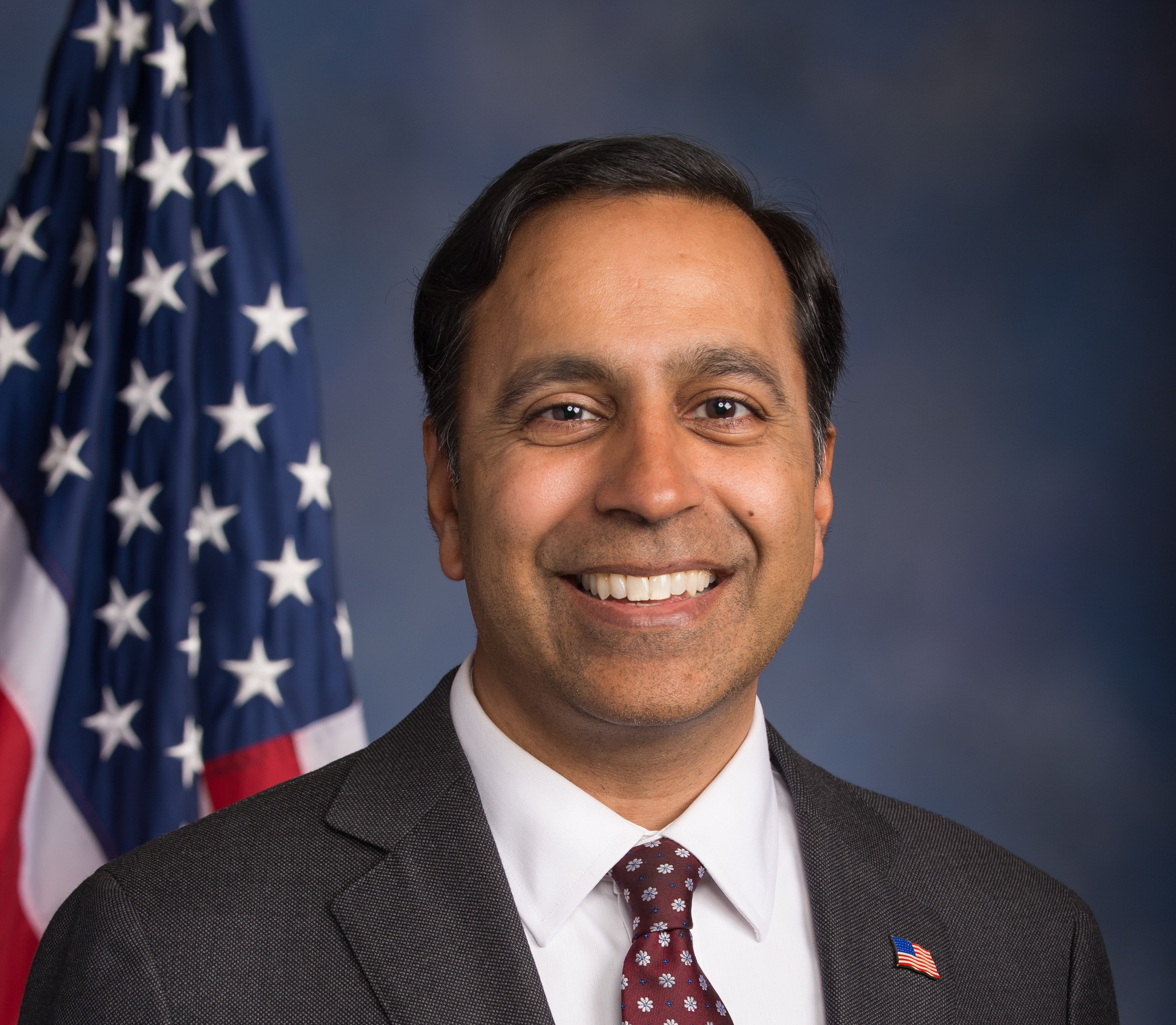 Raja Krishnamoorthi, Moderator
Congressman Raja Krishnamoorthi represents the 8th District of Illinois, which includes Chicago's west and northwest suburbs. He serves on the House Permanent Select Committee on Intelligence, the Select Subcommittee on the Coronavirus Crisis, the Committee on Oversight and Reform and as Chairman of its Subcommittee on Economic and Consumer Policy, Vice-Chair of the LGBTQ+ Equality Caucus, Co-Chair of the Congressional Asian Pacific American Caucus Immigration Task Force, and as an Assistant Whip for the Democratic caucus. He also is the founder and Chairman of both the bipartisan Congressional Caucus to End the Youth Vaping Epidemic and the bipartisan Solar Caucus. Raja previously served in Illinois state government on the board of the Illinois Housing Development Authority, as a Special Assistant Attorney General in the office's anti-corruption unit, and as Deputy State Treasurer, before becoming president of small technology businesses in the Chicago area. He earned a bachelor's degree in Mechanical Engineering from Princeton University, and received his Juris Doctor from Harvard Law School. Raja and his wife, Priya, a physician, live in Schaumburg with their two sons and daughter.