an evening with john mack '00: the ford family director of athletics
Princeton Club of Chicago and the princeton varsity club cordially invite you to join us for a cocktail reception and gathering in honor of new Ford Family Director of Athletics at Princeton, John Mack '00.
The evening will feature remarks from John about his path to Princeton, his observations to date and his vision for the future of Princeton Athletics.
Guests will also have the opportunity to ask questions and remain for a networking portion following formal remarks.
Tuesday, april 12, 2022
East Bank Club - river room
500 North kingsbury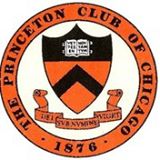 Join NOW to receive PCC Member priority reservation, member pricing, and to support Princeton events and service opportunities. Membership is free for Class of 2021, but you must join. Membership starts at only $25/year.
---
Questions? Contact Brigitte Anderson '02 at brigitte@orangevista.com
If you are experiencing technical difficulties registering, please call Alumni Services and register over the phone: 847-256-5800.
John Mack '00, who has previously held the title of student-athlete, coach and administrator at Princeton University officially took over as Ford Family Director of Athletics on September 1, 2021.

Mack, who has spent time as a collegiate athletics administrator at Princeton as well as with the Big Ten Conference and at Northwestern University, has most recently spent the last decade in the legal field as a practicing lawyer.

Mack is the sixth Director of Athletics at Princeton.