NATIO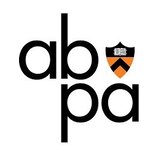 NAL EVENT
ABPA: A CONVERSATION ON JUSTICE WITH LAURA COATES '01 - JANUARY 25, 2022
This is a national event hosted by the Association of Black Princeton Alumni (ABPA)
Please join us for a conversation on Justice with our own Laura Coates '01. We will also be discussing her new book Just Pursuit: A Black Prosecutor's Fight For Fairness.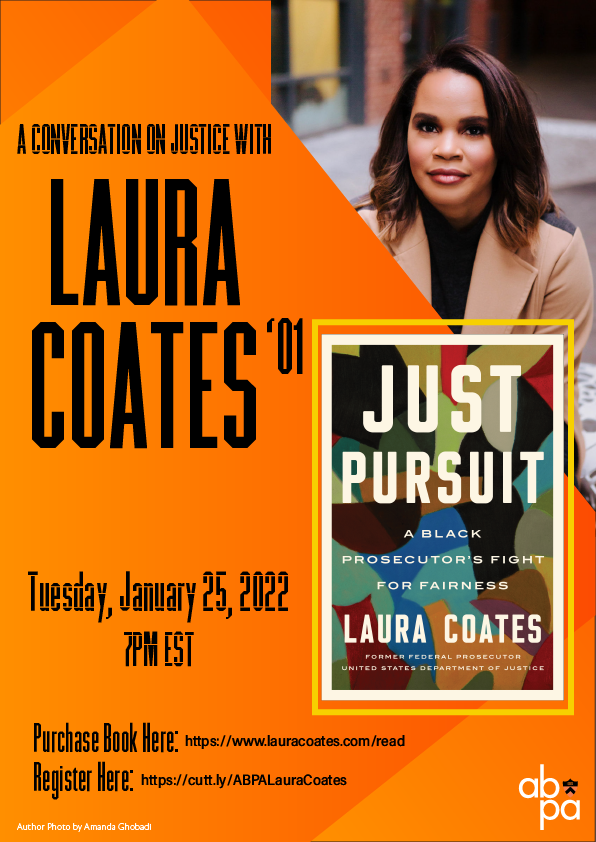 Laura Coates '01 is a CNN senior legal analyst, SiriusXM host, and adjunct professor at the George Washington University School of Law. A former federal prosecutor, Coates served as Assistant United States Attorney for the District of Columbia and a Trial Attorney in the Civil Rights Division of the Department of Justice, specializing in the enforcement of voting rights throughout the United States. As a civil rights attorney, she traveled throughout the nation supervising local and national elections and led investigations into allegations of unconstitutional voting practices.
Tuesday, January 25, 2022
@ 6pm Central
Link for registering is below
__________________________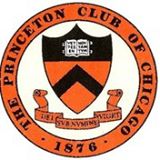 Not yet a member? CLICK HERE to Join PCC now to receive event discounts, priority registration, and to support the Princeton Club of Chicago! Membership is FREE for Class of 2021 until Class of 2022 graduates, but you must join. Membership starts at only $25/year.
__________________________