PRECEPT: LINDA GINZEL *89 SOCIAL PSYCHOLOGY IN ACTION - MEANING & LEADERSHIP - JAN 10, 2022
Among the important leadership skills that we can practice every day is the management of meaning. We do this by highlighting the gist or core essence of an important idea through the use of images, symbols and labels. A useful way to manage meaning is through the Availability Bias. Because things that catch our attention are more readily available in our memory, they tend to become emphasized in our judgment. In this precept, we explore ways to capture people's attention and communicate meaning by putting the Availability bias into action.
MONDAY, JANUARY 10, 2022




6:00 - 7:00 PM Central




THE EVENT IS FREE AND WILL BE HELD Virtually Via Zoom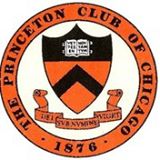 Join NOW to receive PCC Member priority reservation, member pricing, and to support Princeton events and service opportunities. Membership is free for Class of 2021, but you must join. Membership starts at only $25/year.
---
Questions? Contact VP Grad Alum John Balfe *90 at balfejp@fastmail.us.
If you are experiencing technical difficulties registering, please call Alumni Services and register over the phone: 847-256-5800.
Linda has been on the Chicago Booth faculty since 1992. She studied experimental social psychology at Princeton University where she earned a Master's degree in 1986 and a PhD in 1989. She specializes in negotiation skills, managerial psychology, leadership and executive development. Her recent book, Choosing Leadership, helps readers to develop what she terms Leadership Capital: the courage, wisdom and capacity to decide when to manage and when to lead.
Ginzel has taught at the Kellogg School of Management at Northwestern University and the Graduate School of Business at Stanford University. She is a charter member of the Association for Psychological Science, as well as a member of the Academy of Management. At Booth, she has received the 2011 Faculty Excellence Award, and the Inaugural Global Hillel J. Einhorn Excellence in Teaching Award in 2013. She was named an Impact Professor by the class of 2014, received the Hillel J. Einhorn Excellence in Teaching Award in 2019, and the class of 2020 Phoenix Award.
Ginzel received her bachelor's degree with distinction and Summa Cum Laude in psychology from the University of Colorado in 1984. During her PhD studies, she worked as senior consultant in training and development for Mutual of New York's Group Pensions and Operations Center.
In 2000 President Clinton awarded her a President's Service Award, the nation's highest honor for volunteer service directed at solving critical social problems. Ginzel is the co-founder of Kids In Danger, a nonprofit organization dedicated to protecting children by improving children's product safety. She also served as director of the Consumer's Union, the nonprofit publisher of Consumer Reports.