PRECEPT: LAWRIE BALFOUR *96 '87 ON FREEDOM, TONI MORRISON - SEPT 22, 2021
Lawrie Balfour *96 '87

will lead a timely and arresting approach to understanding freedom in America today. How should we understand freedom? How should we understand freedom in the shadow of racial slavery and colonialism?

For Toni Morrison, these questions are concrete, urgent, conjoined. Professor Balfour's project advances a fresh understanding of modern freedom by drawing from Morrison's deep reservoir of words that are "unquestionably political and irrevocably beautiful at the same time."

This precept will come out of the first draft of Imagining Freedom: Toni Morrison and the Work of Words, which contests the traditional study of freedom in political theory and philosophy by tracing Morrison's reflections on its many meanings in her novels and non-fiction from the 1970s-2019. She completed this draft while at the Institute for Advanced Study in Princeton.

Professor Balfour is particularly pleased to lead this precept at our Princeton Club of Chicago because, in addition to earning her A.B., M.A. and Ph.D. from Princeton, it was there that she "first became enthralled by Morrison's writing". .
Wednesday, SEPT 22, 2021




6:00 - 7 PM Central



Virtual Via Zoom
Link will be e-mailed to registered guests on 9/22.

CLICK TO RESERVE BY 9/21 @ 3 pm!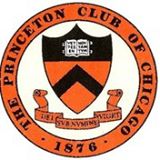 Join NOW to receive PCC Member priority reservation, member pricing, and to support Princeton events and service opportunities. Membership is free for Class of 2021, but you must join. Membership starts at only $25/year.
---
Questions? Contact VP Grad Alum John Balfe *90 at balfejp@fastmail.us.
If you are experiencing technical difficulties registering, please call Alumni Services and register over the phone: 847-256-5800.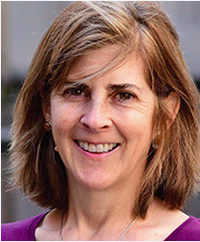 Lawrie Balfour is the James Hart Professor of Politics in the American Studies Department of the University of Virginia. Her research focuses on the political, cultural, and moral legacies of slavery and their ongoing importance to democratic life. The recipient of multiple teaching awards, Balfour was the Laurance S. Rockefeller Visiting Associate Professor for Distinguished Teaching at Princeton's University Center for Human Values in 2008-09; and she served as a visiting faculty member at the École des hautes études en sciences sociales in Paris in May 2012. She was a Member of the School of Social Sciences, 2020 - 2021 at the Institute for Advanced Study and a 2020-21 Guggenheim Fellow.

She is the author of Democracy's Reconstruction: Thinking Politically with W. E. B. Du Bois (Oxford University Press), The Evidence of Things Not Said: James Baldwin and the Promise of American Democracy (Cornell University Press), and numerous articles and essays on race, gender, literature, and the politics of memory. Lawrie has served as editor of Political Theory: An International Journal of Political Philosophy from 2017 through 2021. She is now completing Imagining Freedom: Toni Morrison and the Work of Words.She is also at work on an ongoing project on reparations for slavery and Jim Crow.

She received her Ph.D. 1996, her M.A. (1993) and A.B., summa cum laude (1987) from Princeton University. She earned an M.T.S. degree from Harvard Divinity School in 1989.