The Princeton Club of Chicago
Cordially invites
newly admitted students, parents and guardians
to a Zoom virtual reception
welcoming the
Princeton Class of 2025
Sunday, April 25, 2021
2:00 - 4:00 pm
The focus of the "reception" is to provide an opportunity for newly admitted students to
meet one another and meet current Princeton students.
There will be a session toward the end dedicated to Q&A for parents and guardians.
A member of Princeton's Office of Admission will be in attendance.
dress is casual: Orange and Black or Princeton gear always welcome!
Click HERE to RSVP by April 24
Registered guests with e-mail addresses will receive a link to participate via Zoom
Please make sure you have downloaded the Zoom app prior to the start of the reception
We look forward to gathering on-line together!
Questions? Please contact VP Alumni Schools Committee: Christine O'Neill '06 or
Princeton Parents Committee Chairs: Janice Levy Block Chaddock '84 P22 or Jakee Miller Cohen P16 P22
---
HAVE QUESTIONS ABOUT PRINCETON?
ASK THESE TIGERS AT THE ZOOM RECEPTION!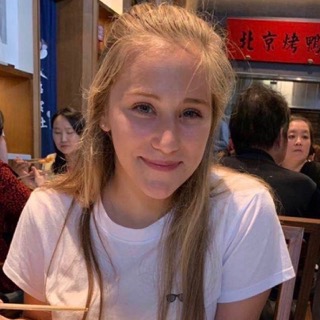 Francesca Block '22
Frannie is a junior studying in the Princeton School of Public and International Affairs (SPIA) with certificates in Chinese Language and Culture and Journalism. She is President of the Princeton University Figure Skating Club (PUFSC), Co-Chair of the Orange Key Tour Guide Service, an Associate Podcast Editor for The Daily Princetonian, a Peer Academic Advisor (PAA) for Rockefeller College, and a peer buddy with the Best Buddies International's Princeton chapter. She is also an alum of the Princeton in Beijing 2019 summer program and the 2017-18 Novogratz Bridge Year Program in Kunming, China. She attended North Shore Country Day for high school.
---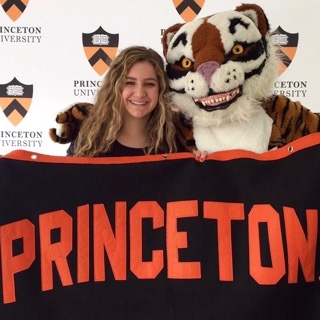 Daniella Cohen '22
Daniella is a member of the Class of 2022 concentrating in Neuroscience with certificates in French Language and Culture and African American Studies. She spent a gap year interning at Facebook and Techstars NYC and is passionate about entrepreneurship on campus. She co-directs Princeton Women in Entrepreneurship, co-founded Israel TigerTrek, and is the Princeton Rough Draft Ventures Fellow. She is on the National board for the Princeton Prize in Race Relations and is also a member of the Princeton Figure Skating Club. She attended Highland Park High School.
---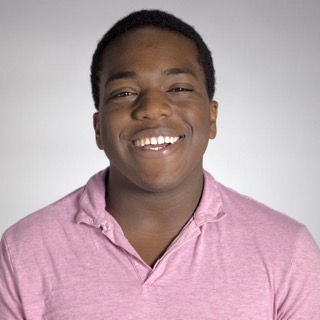 Jonathan Haynes '20
Jonathan is an alum from the Class of 2020 with a concentration in Politics and a certificate in the Program on Values and Public Life. When he was not studying or working one of his part-time campus jobs, you could find him working on diplomatic projects with the Liechtenstein Institute on Self-Determination or with the Black Student Union and larger Black Princeton community. He had the pleasure of being involved with Breakout Princeton, an alternative break program through the Pace Center for Civic Engagement. Through these programs and Princeton's summer opportunities, he has been able to do one of his favorite activities: travel! Jonathan currently works on sustainability, global trade, and racial equity policy for Microsoft in Washington, D.C.
---
Jake Lim '23
Jake is a sophomore from Chicago, IL, concentrating in Psychology and planning to earn a certificate in Cognitive Science (CGS). He is involved with Manna Christian Fellowship and Princeton Christian Fellowship (PCF) and is responsible for recruiting new members as part of both fellowships' Outreach teams. He is also an Advising Fellow for Matriculate, virtually guiding high school students through the college process. Outside of classes and activities, he loves playing tennis with friends. He attended the University of Chicago Laboratory Schools.
---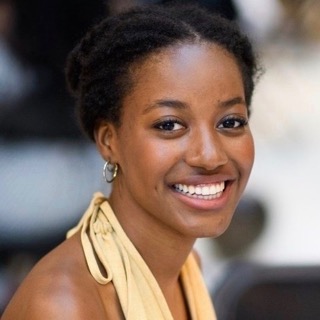 Nina Onyemeziem '22
Nina is a junior in the Computer Science Department with a certificate in Statistics and Machine Learning. As a computer science student, she is interested in the many ways technology is shaping society. She helped co-found a club called Technology for a Just Society (JuST), a club interested in increasing opportunities and awareness in the intersection between tech and social justice. In addition, she is in the graphic design club called ResinDe which focuses on UI/UX development that increases accessibility on tech platforms. Lastly, she is an alum of the Princeton Bridge Year Program, an immersive learning experience, where she lived in Bolivia for 9 months and worked on an agro-ecological farm. This summer she will work on a software development team at Deloitte. She attended St. Ignatius High School.
---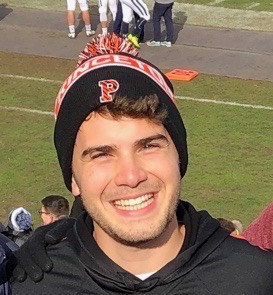 Harrison Snowden '22
Harrison is a junior from Ponte Vedra Beach, Florida, concentrating in Operations Research and Financial Engineering with certificates in Applied and Computational Mathematics, Computer Science, Finance, Engineering and Management Systems, and Statistics and Machine Learning. Harrison is involved in the Center for Jewish Life (CJL), where he is involved in planning Shabbat services, serves as the president of Tigers for Israel, and is a board member of Kesher, Princeton's reform Jewish community. Outside of the CJL, Harrison is a campus tour guide, a member of Tiger Investments, and has been on the executive board of Collegiate Moot Bein Din, an inter-collegiate competition that looks at contemporary ethical questions through the prism of Jewish law. For fun, he has enjoyed playing on the club flag football team and being a member of "Challah for Hunger," where he bakes, braids, and sells challah to fundraise for local charities.