SUCCESS IN THE SECOND HALF: SEMINAR ON AGING - APRIL 13, 2021
At their 50th college reunion, three former Princeton football teammates from the Class of 1968 made a presentation "Success in the Second Half" which addressed personal concerns for those in later years. The seminar was so well-received that they have run subsequent ones in Pittsburgh and Washington, D.C. and at other Princeton reunions.
As the seminar title suggests, the mission of "The Three Bobs" is to provide individuals and their families the skills and knowledge to navigate the financial, medical, and spiritual challenges of life's second half.
Bob Mauterstock '68

, a Certified Financial Planner, addresses monetary issues, including communication of parents' wishes to their children.

Dr. Bob Schoene '68

, a Pulmonary Specialist, empathizes balancing an active, healthy lifestyle with responsibilities to family and community.

Dr. Bob Weber '68

, a Clinical Psychologist, encourages participants to review their lives, awaken to a new stage, and assess what gives them meaning, value, and self-worth.

Tuesday, April 13, 2021
7 - 8 pm Central
Virtual via Zoom
Registered guests will be e-mailed the link to participate closer to the event date.
---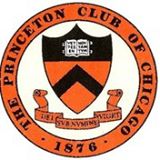 Join NOW to receive PCC Member priority reservation at Princeton Club events, member pricing, and to support Princeton events and service opportunities. Membership is free for Class of 2020 until Class of 2021 graduates, but you must join!
---
CLICK HERE TO REGISTER BY 4/12 @ midnight
Questions? Please contact VP Programs Charlene Huang Olson '88 at cholson@alumni.princeton.edu.

Bob Mauterstock '68
Bob #1 served as a Naval Aviator with Combat Support Squadron Four out of New Jersey and had a thirty-year financial planning practice. He is the author of four books dealing with the financial issues for intergenerational communication and planning, including his most recent book "Caring For Your Elderly Parents, Timely Advice For Baby Boomers."
---
Bob Schoene '68
Bob #2 is a pulmonary/critical care specialist whose research on exercise and high-altitude physiology have taken him to Mt. Everest, Denali, and the Andes. A graduate of Columbia Medical School, he has authored four books, eighty peer-review papers and eighty chapters and review articles. He and his wife teach and practice in the San Francisco area.
---

Bob Weber '68
Bob #3 is a clinical psychologist who has developed a program that explores the existential/spiritual opportunities for growth that accompany the aging process. A retired Assistant Professor of Psychology at Harvard Medical School, he coauthored the 2015 Nautilus Gold Award winning book, The Spirituality of Age: A Seeker's Guide to Growing Older.

Bob Faron '68
"The Fourth Bob" is a retired attorney with 45 years experience in immigration, energy, and environmental law. He was Senior Policy Advisor for the Verification Division of the US Citizenship and Immigration Service. He is the moderator for most of the seminars and webinars and handles the business side of the operation.
---
Richard Broad '68
Richard played international football (soccer) at Princeton and has pursued a career in the sport as a coach, television commentator, talent assessor, scout, and advisor to college-bound student-athletes. He ran a large soccer camp and has devoted many years to working with boys and girls ages 8-18. He is passionate about sports, physical fitness, and pursuing excellence at any age.