PWN: FRIENDSHIP WITH AUTHOR LYDIA DENWORTH '88 - FEBRUARY 24, 2021
Please join the Princeton Women's Network (PWN) for a wonderful discussion on

Friendship: The Evolution, Biology, and Extraordinary Power of Life's Fundamental Bond

with author Lydia Denworth '88. Working on the book has revitalized Lydia's appreciation for friendship and quality relationships, and we hope it will do the same for you. All are welcome!

A revelatory investigation of friendship, with profound implications for our understanding of what humans and animals alike need to thrive across a lifetime.
The phenomenon of friendship is universal and elemental. Friends, after all, are the family we choose. But what makes these bonds not just pleasant but essential, and how do they affect our bodies and our minds?
In Friendship, science journalist Lydia Denworth takes us in search of friendship's biological, psychological, and evolutionary foundations. She finds friendship to be as old as early life on the African savannas―when tribes of people grew large enough for individuals to seek fulfillment of their social needs outside their immediate families. Denworth sees this urge to connect reflected in primates, too, taking us to a monkey sanctuary in Puerto Rico and a baboon colony in Kenya to examine social bonds that offer insight into our own. She meets scientists at the frontiers of brain and genetics research and discovers that friendship is reflected in our brain waves, our genomes, and our cardiovascular and immune systems; its opposite, loneliness, can kill. At long last, social connection is recognized as critical to wellness and longevity.
With insight and warmth, Denworth weaves past and present, field biology and neuroscience, to show how our bodies and minds are designed for friendship across life stages, the processes by which healthy social bonds are developed and maintained, and how friendship is changing in the age of social media. Blending compelling science, storytelling, and a grand evolutionary perspective, Denworth delineates the essential role that cooperation and companionship play in creating human (and nonhuman) societies.
Friendship illuminates the vital aspects of friendship, both visible and invisible, and offers a refreshingly optimistic vision of human nature. It is a clarion call for putting positive relationships at the center of our lives.
A Next Big Idea Club Must-Read Nonfiction Book of Winter 2020

Named one of best books of 2020 by Real Simple

Named one of 20 best leadership books for 2020 by organizational psychologist and best-selling author Adam Grant

Named one of the "best reviewed books" of January by BookMarks based on reviews in New York Times, Wall Street Journal, Washington Post, Booklist, Kirkus, Publishers Weekly, and more

Named one of the "most anticipated books of Winter 2020" by Apple Books
WEDNESDAY, FEBRUARY 24, 2021




6:30 - 8 PM Central


6:30 - OPTIONAL NETWORKING
7:00 - PRESENTATION AND DISCUSSION
Virtual Via Zoom
Link will be e-mailed to registered guests on 2/24.



CLICK TO RESERVE BY 2/23 @ midnight!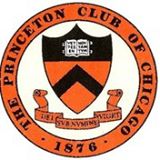 Join NOW to receive PCC Member priority reservation, member pricing, and to support Princeton events and service opportunities. Membership is free for Class of 2020, but you must join. Membership starts at only $25/year.
---
Questions? Contact Charlene Huang Olson '88 at cholson@alumni.princeton.edu.
If you are experiencing technical difficulties registering, please call Alumni Services and register over the phone: 847-256-5800.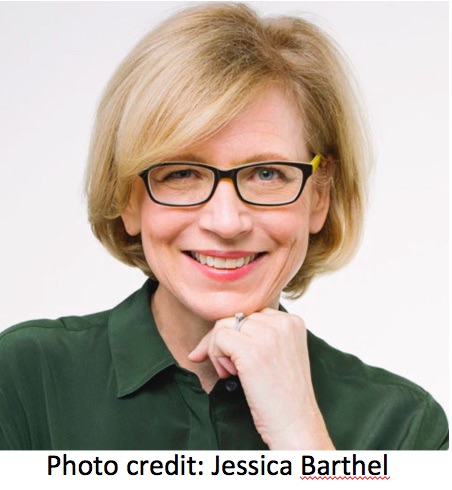 I have always been a reader and a lover of words. As a child, my favorite way to spend the day was lying on my bed with a book. I still love that, though I get to do it far less often. I got hooked on the New Yorker and John McPhee in high school. I loved how McPhee could take almost anything and show you why it was interesting. Perhaps because of that, I only ever wanted to write non-fiction. Halfway through my career, after working in news magazines and freelancing for women's magazines, I gravitated to writing primarily about science. No one was more surprised than I was! I had always been more interested in history (my major), literature, politics, languages—pretty much anything but biology and chemistry. But a switch got flipped along the way. Pulled by my interest in health and the environment, I felt compelled to dig into science. It mattered. And it affected me and my family. I find the work deeply engaging. I've visited brain imaging labs and baboon troops in Kenya, and I've written about everything from Alzheimer's to zebrafish. When I don't understand what scientists are telling me, I keep asking questions. Then I strive to explain their work in ways that my pre-science writing self, and a broader audience, can understand. I am now a contributing editor for Scientific American and I write the Brain Waves blog for Psychology Today. My work has also appeared in The Atlantic, Newsweek, The New York Times, The Wall Street Journal, Time, Spectrum and many other publications. I'm the author of three books of popular science. Toxic Truth told the story of how a scientist and a doctor risked their careers and reputations to sound alarm bells about how lead was contaminating our environment and endangering children. I Can Hear You Whisper is the story of my investigation into hearing, sound, brain plasticity and Deaf culture after I learned my youngest son couldn't hear. And now I've written Friendship: The Evolution, Biology, and Extraordinary Power of Life's Fundamental Bond. Working on the book has revitalized my appreciation for friendship and quality relationships and I hope it will do the same for you. I'm honored that the book was supported by the Alfred P. Sloan Foundation.
A native of Philadelphia and graduate of Princeton, I moved to Brooklyn right out of college and have considered it home ever since even though I have also lived in France, London and Hong Kong. Although I am a lifelong city person, my husband, Mark Justh '87, my three sons, and I now also have a foot in the country. We split our time between Brooklyn and our sustainable farm in Central New York (see www.EatonHemp.com and look for JD Farms on Facebook).