BOOK TALK - SCOTT SELIGMAN '73: THE GREAT KOSHER MEAT WAR OF 1902 - FEBRUARY 4, 2021
Please join fellow Princeton and Harvard alumni as author, Scott Seligman discusses his latest book. The Great Kosher Meat War of 1902: Immigrant Housewives and the Riots That Shook New York City is the first book-length account of a milestone in the history of Jewish-American women.
Facing a quantum leap in the price of kosher meat, immigrant Russian and Eastern European Jewish women took to the streets of Manhattan's Lower East Side in 1902 in an effort to shut down every kosher butcher shop in the neighborhood until prices came down. Contemporary press reports described it as a modern Jewish Boston Tea Party. Customers who crossed picket lines were heckled and assaulted, their parcels of meat hurled into the gutter. Butchers who refused to close were attacked, their windows smashed, stocks ruined, fixtures destroyed. And brutal blows from police nightsticks sent many women to local hospitals and others to court.
Although the true villains behind the price rise were members of a cartel of meatpackers hundreds of miles away in the Midwest, Jewish housewives in Brooklyn, the Bronx, Harlem, Newark and even Boston soon joined in solidarity. And though the women had no previous experience in politics, they managed to organize themselves into a potent fighting force, successfully challenge powerful, vested corporate interests and, in the process, set a pattern for future generations.
Many thanks to the Princeton Class of '73 and the Harvard Club for co-sponsoring this event!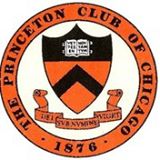 Join NOW to receive PCC Member priority reservation, member pricing, and to support Princeton events and service opportunities. Membership is free for Class of 2020, but you must join. Membership starts at only $25/year.
---
Questions? Contact Carol Obertubbesing '73 at carolober73@gmail.com.
If you are experiencing technical difficulties registering, please call Alumni Services and register over the phone: 847-256-5800.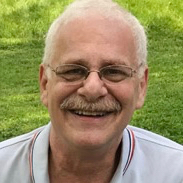 Scott D. Seligman is an award-winning writer, historian, genealogist, retired corporate executive, and career "China hand." He holds an undergraduate degree in history from Princeton University with high honors in American civilization and a master's degree in Education from Harvard University (1976).
Fluent in Mandarin, he lived in Taiwan, Hong Kong and China for eight years and reads and writes Chinese. He has worked as a legislative assistant to a member of the U.S. Congress, lobbied the Chinese government on behalf of American business, managed a multinational public relations agency in China, served as spokesperson and communications director for a Fortune 50 company and taught English in Taiwan and Chinese in Washington, DC.
Additional books authored by Scott include, The Third Degree: The Triple Murder that Shook Washington and Changed American Criminal Justice (Potomac Books, 2018), which won a gold medal in the 2019 Independent Publisher Book Awards (IPPYs); Tong Wars: The Untold Story of Vice, Money and Murder in New York's Chinatown (Viking Books, 2016); The First Chinese American: The Remarkable Life of Wong Chin Foo (Hong Kong University Press, 2013); Three Tough Chinamen (Earnshaw Books, 2012); the best-selling Chinese Business Etiquette (Hachette, 1999) and Dealing With the Chinese (Warner Books, 1989).