Creative Coffee Chat - JanUARY 30, 2021
Join with fellow creatives in a casual coffee chat! Whether you are an artist, musician, writer, photographer--or if you just picked up a new skill during COVID -- we'd love to have you. Sheila Arora '05, who is an abstract painter, will lead the conversation. Come with stories, questions, challenges, topics, and we will use this forum to connect and engage with those pursuing creative work. Everyone is welcome!
---
Saturday, January 30, 2021
1:00 - 2:00pm
Zoom link will be e-mailed on the day of the event to all who have RSVP'd
CLICK HERE BY Friday, January 29 at Noon Central TO JOIN US!
---
QUESTIONS: Please contact PCC Programs Committee Member
Sheila Arora '05 at sheilaro@gmail.com
---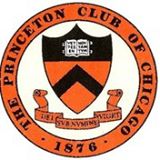 Not yet a member? CLICK HERE to Join PCC now and receive discounted member tickets, priority registration, and to support our community service efforts! Membership is FREE for the Class of 2020 until Class of 2021 graduates, and is valid for one year from date of sign-up, but you must join! Membership starts at only $25/year.