TRIANGLE SHOW - JANUARY 20, 2021
It's been three years since our last Triangle Show in Chicago.
Don't miss Triangle's first movie musical, ALL UNDERDOGS GO TO HEAVEN! See what happens when the team of misfits, the Partham Pollawogs, takes aim at the Ball championship.
Scroll down for more details on how to view!




Click

to check out the trailer for a

sneak peak

!

Wednesday, January 20, 2021

6:30 pm Central: "red carpet" interviews and Tri-via

7:00 pm Central: Curtain up! (run time 110 minutes)
Watch the show on-line @
www.triangleshow.com
---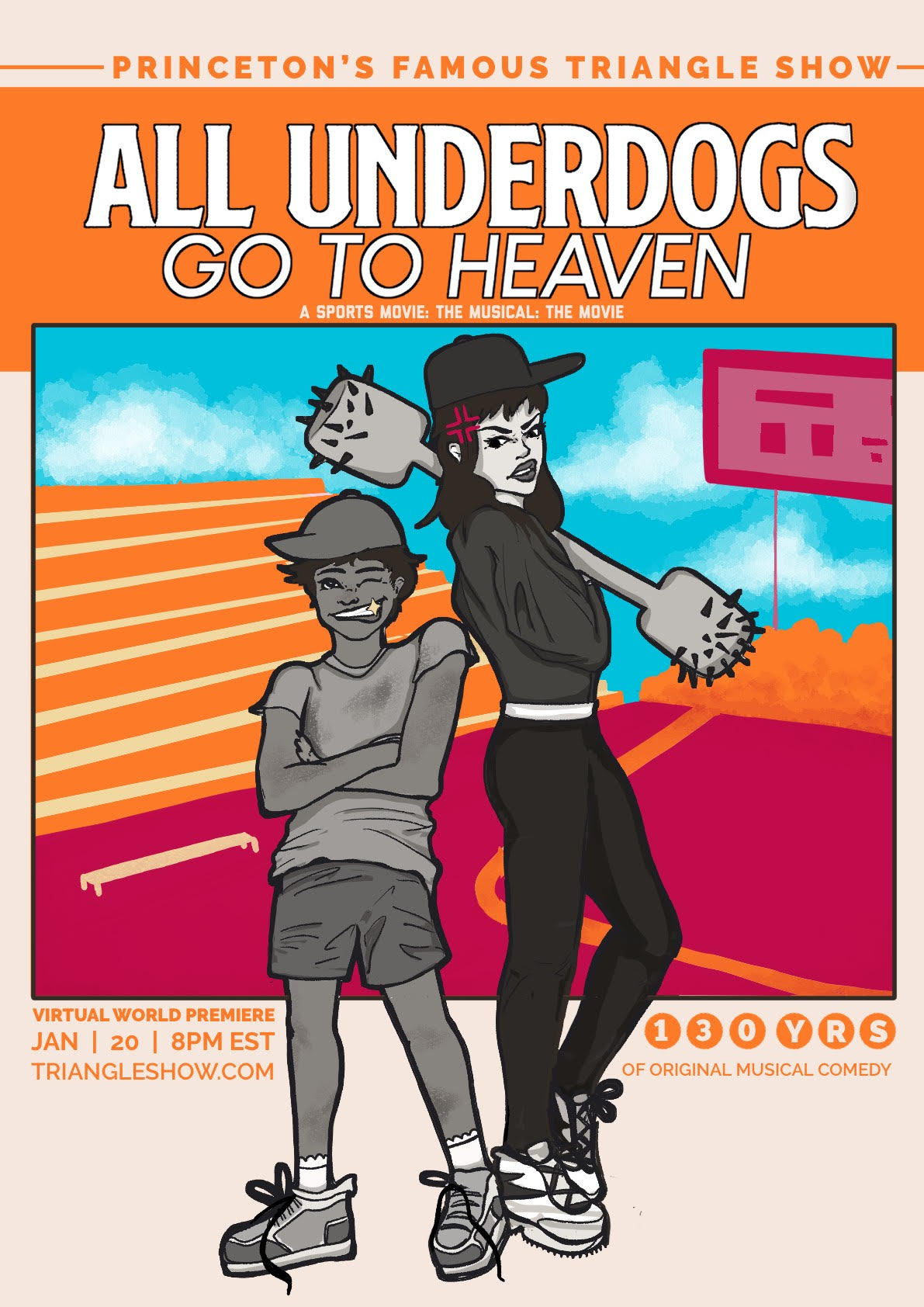 Kicking and Streaming: a Princeton Triangle Show AND a Movie! Join us for the "live-rolling" premiere Wednesday, January 20, at 7pm central or watch any time beginning Thursday January 21. Logon details will be on triangleshow.com. Come early for "red carpet" interviews and Tri-via at 6:30pm on the 20th. We can't wait for you to experience the riotous and relatively ribald rivalry and revelry at our big, loud, funny, tuneful, more-unique-than-usual Triangle Show! Streaming is free until February 1. This film is not rated, but be advised it could be PG-15 or 16, for college humor. Closed captions will be available on 1/21 and after. Run time 110 minutes including funny bits in credits.

Questions? Please contact Triangle Chair Marv Pollack '73 @ marv.pollack@gmail.com or call 312-502-2788.