PRECEPT: SYMBOLS OF THE THIRD REICH WITH ROBERT T. BERNAT '75 - DECEMBER 9, 2020
The Princeton Club of Chicago invites you to join Robert T. Bernat '75 as he presents Symbols of the Third Reich. Bob will take a unique look at an aspect of Nazi Germany rarely addressed and share many artifacts that he has collected over the years.
Symbolism is a constant across civilizations through the ages and is often used by societal leadership to help bind together the populations of such societies.
Whereas many people recognize a number of the fearsome and abhorrent symbols employed by the National Socialists in Germany and across Europe in the 1920s, 1930s, and 1940s, few understand the historical associations and deeper meanings of such symbols specifically designed to tap into the psyche of the German people and render individuals more supportive of the regime.
WEDNESDAY, DECEMBER 9, 2020




5:30 - 6:30 PM Central


Virtual Via Zoom
Link will be e-mailed to registered guests on 12/9.
When submitting your RSVP, please answer the questions at the end.



CLICK TO RESERVE BY 12/8 @ midnight!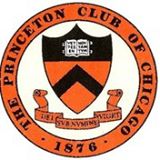 Join NOW to receive PCC Member priority reservation, member pricing, and to support Princeton events and service opportunities. Membership is free for Class of 2020, but you must join. Membership starts at only $25/year.
---
Questions? Contact Co-VP Programs Charlene Huang Olson '88 at cholson@alumni.princeton.edu.
If you are experiencing technical difficulties registering, please call Alumni Services and register over the phone: 847-256-5800.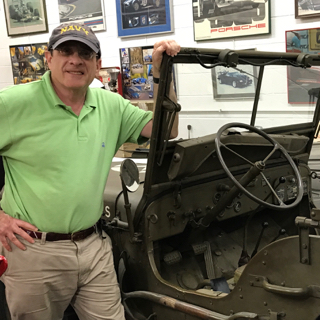 Robert T. Bernat, MD, JD has been a student of the Second World War for many years, first being introduced to the subject by his father, who worked on the Manhattan Project at Oak Ridge, Los Alamos, and Alamogordo during the War. As an avocation, Bob teaches a course entitled The Second World War and the Holocaust at schools such as Lake Forest Country Day and the Jack and Mildred Cohen Religious School of North Suburban Synagogue Beth El. Most recently, he has been asked to teach by the Illinois Holocaust Museum.
Bob is a long-time member of the Princeton Club of Chicago as well as a Board Member of the Club and immediate past Co-Chair of the Club's Membership Committee. In addition to an A.B. from the University, he earned both a B.A. and an M.A. in Law from Oxford University in 1977 and 1981, respectively; a J.D. from Harvard Law School in 1980; and an M.D. from The University of Chicago in 1995. He practices both Internal Medicine at the Jesse Brown VA Hospital in Chicago, as well as law at Bernat & Bernat, P.C.
Bob is married to Beth Schechter Bernat, Michigan '82, and they have two sons, Alex and Charlie.