PRINCETON PRIZE IN RACE RELATIONS VIRTUAL AWARD CEREMONY - JUNE 23, 2020
Please join us for Chicago's 15th Annual Princeton Prize in Race Relations award ceremony as we recognize Chicagoland area high school students who have had a significant positive impact on race relations in their schools or communities. During this virtual event, you will learn from and be inspired by four exceptional students. Students will present their projects, participate in a facilitated panel discussion, and answer your questions. RSVP by June 22 @ Midnight!
The mission of the Princeton Prize in Race Relations is "to identify and recognize high-school-age students who significantly engage and challenge their schools or communities to advance racial equity in order to promote respect and understanding among all people." The prize is awarded to high school students across the nation, with one winner selected by each of 28 regional alumni committees. Prize recipients receive a cash prize of $1,000 and participate in a symposium where they engage with the other prize winners from across the country. Regional committees may also select certificate of recognition recipients and hold local celebrations. This year, our 15-member Chicago committee received and reviewed 25 exceptional applications from students throughout the region. We are pleased to honor our prize winner and three additional certificate of recognition winners during this virtual event.
Scroll down to read more about the students and their projects.
15th ANNUAL PRINCETON PRIZE IN RACE RELATIONS AWARD CEREMONY HONORING
Instituto Justice Leadership Academy, Chicago Public Schools
Whitney Young High School, Chicago Public Schools
2020 CERTIFICATE OF RECOGNITION
Highland Park High School
2020 CERTIFICATE OF RECOGNITION
Elk Grove Village High School
2020 CERTIFICATE OF RECOGNITION
Via Zoom - a link will be e-mailed to all registered guests closer to the event date
All attendees who register after 11 am on 6/22 will receive the Zoom link via e-mail the morning of 6/23.
Questions? Contact PPRR Co-Chairs:
---
T H E P R I N C E T O N P R I Z E I N R A C E R E L A T I O N S
"To promote harmony, understanding, and respect among people of different races by identifying and recognizing high school age students whose efforts have had a significant, positive effect on race relations in their schools or communities."
There is perhaps no greater challenge facing our country than increasing understanding and cooperation among people of different racial backgrounds. It is a challenge that every new generation encounters. We therefore believe that young people have a particularly important role to play, and hope, through the Princeton Prize, to recognize and encourage young people who have made or are making efforts to improve racial harmony.
Princeton and its alumni recognize that the issue of race relations continues to be one of the most urgent and important challenges facing our country. We have created this program to identify and commend young people who are working to increase understanding and mutual respect among all races. Through the Princeton Prize we hope to encourage others to join in these or similar efforts and to undertake initiatives of their own.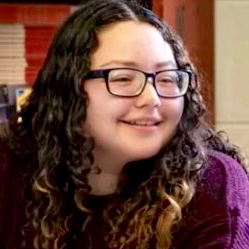 Samira Rivera,
2020 Princeton Prize Award Recipient
Samira Rivera is a Junior at Instituto Justice and Leadership Academy, a Chicago Public School in the Little Village neighborhood of Chicago. Sammy's project began when her class took a field trip to the Chicago History Museum and were dismayed to discover that the museum included no Latinx history except one stereotyped image. Sammy and her classmates communicated their concern to the museum and decided to initiate a public campaign to advocate for the inclusion of Latinx history at the museum. Sammy led her classmates in spreading the word though social media, reaching over 500,000 people and sparking a movement. She served as the movement's representative and a powerful advocate for Latinx history in high-level meetings with museum and community leaders, as well as media communications. As a result of her leadership, the Museum has now agreed to institute both temporary and permanent exhibits devoted to Chicago Latinx history. Sammy has been invited to serve on the project's advisory committee. Sammy's leadership has righted a serious deficit in Chicago's cultural landscape, amplified the voice of the Latinx community, and created learning opportunities that will benefit the entire city of Chicago.
---

Caleb Dunson,
2020 Princeton Prize Certificate of Recognition
Caleb Dunson is a graduating senior and honor roll student at Whitney Young High School in Chicago. Caleb conducted a year-long research study exploring the correlation between punitive discipline policy, racial demographics, and academic achievement at Chicago Public Schools. His research highlighted the disproportionate impact of CPS's discipline practices on Black and Latino students and showed that the practices were detrimental to the students' education. Using the results of this research, Caleb successfully advocated with his school administration to institute a restorative justice model to address disciplinary concerns, with long-term positive impact for the whole school. Caleb also planned and moderated student-led panel discussions about identity to promote cultural understanding within the school. Caleb has a passion for social entrepreneurship and has launched the Youth Entrepreneurship League with the intent to support young people looking to start and grow their businesses. Other leadership has included service as Junior Class President, organizing a debate for the 2019 mayoral election, volunteering in a program to support formerly incarcerated citizens, and participating in a campaign about equity in civic education. Caleb will attend Yale University in the fall.
---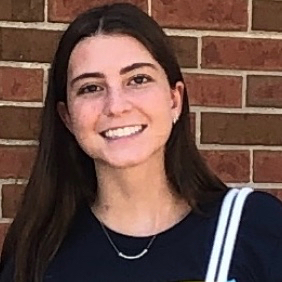 Hannah Rose Frazer, 2020 Princeton Prize Certificate of Recognition
Hannah Frazer is a graduating senior at Highland Park High School. During her sophomore year, Hannah developed Question Connection, a conversation-starting card game designed to facilitate interpersonal connection and cultivate empathy between different cultures, communities, and ethnicities. Hannah's project was motivated by the social challenges she and peers faced in middle school. A student in a diverse community, Hannah saw that students tended to keep to themselves or cling to familiar faces rather than branch out and interact with different people. Her game helps students overcome those social challenges. Initial reception to Hannah's game was so positive that she decided to create a nonprofit organization to distribute the game more widely. Over 1000 Question Connection game sets have now been distributed in eight different countries. In addition to working on Question Connection during high school, Hannah played varsity field hockey and lacrosse, tutored in the Learning Center, wrote for her school's newspaper, and established her school's Improvisational Club. Hannah plans to attend Harvard University in the fall.
---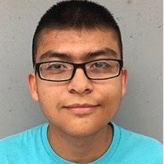 Daniel Salgado-Alvarez, 2020 Princeton Prize Certificate of Recognition
Daniel Salgado-Alvarez is a graduating senior at Elk Grove High School. Daniel has spent the last four years working to bring resources to his community, a mobile home park in an unincorporated area without access to the resources available in neighboring towns. Daniel has fought to get library access for students in his community; recently, he has succeeded in working with teachers and administrators to take steps towards an intergovernmental agreement to secure library access to these students. Daniel also helped to create and run a free summer camp for Latino elementary school children in the community, offering sports, art activities, dance lessons, and even a portable library. The summer camp has served over 180 students and brought great attention to local disparities. Daniel also mentors eighth grade students and has been active in congressional debate, speech, scholastic bowl, Mexican folkloric dance, and theater. He plans to attend Harvard University with double majors in government and statistics.
---