The Princeton Club of Chicago
Cordially invites alumni,
newly admitted students, parents and guardians
to a Zoom virtual reception
welcoming the
Princeton Class of 2024
Sunday, April 19, 2020
3:00 - 5:00 pm
The focus of the "reception" is to provide an opportunity for newly admitted students to
meet one another and meet current Princeton students from the Chicagoland area.
There will be a session toward the end dedicated to Q&A for parents and guardians.
dress is casual: Orange and Black or Princeton gear always welcome!
Click HERE to RSVP by April 18
Registered guests with e-mail addresses will receive a link to participate via Zoom
Please make sure you have downloaded the Zoom app prior to the start of the reception
We look forward to gathering on-line together!
Questions? Please contact VP Alumni Schools Committee: Christine O'Neill '06 or
Princeton Parents Committee Chairs: Janice Levy Block Chaddock '84 P22 or Jakee Miller Cohen P16 P22
---
HAVE QUESTIONS ABOUT PRINCETON?
ASK THESE TIGERS AT THE ZOOM RECEPTION!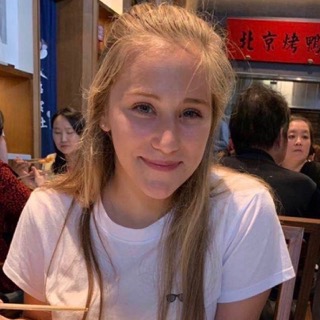 Francesca Block '22
Frannie is studying in the Woodrow Wilson School with certificates in Chinese Language and Culture and Journalism. She is President of the Figure Skating Club, Recruitment Chair and Guide for Orange Key, and a peer buddy with Best Buddies. She is also an alum of the Princeton Bridge Year Program in China, where she lived in Kunming for 9 months doing service, learning the language, and living with a local host family. She attended North Shore Country Day.
---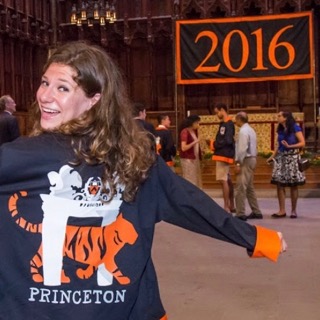 Azza Cohen '16
Azza Cohen is a documentary filmmaker and proud 2016 graduate of Princeton University, where she studied History and earned certificates in Urban Studies & South Asian Studies. She wrote for The Daily Princetonian, volunteered with the Pace Center, and danced on the Bhangra team. Azza spent nine months in India before freshman year as part of the Novogratz Bridge Year program. She currently serves on the University's Board of Trustees.

---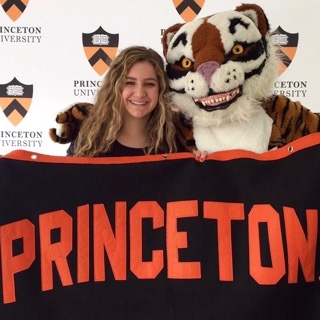 Daniella Cohen '22
Daniella is a member of the Class of 2022 studying neuroscience with a certificate in French. She leads two entrepreneurial clubs on campus and is a member of the figure skating club. She attended Highland Park High School.


---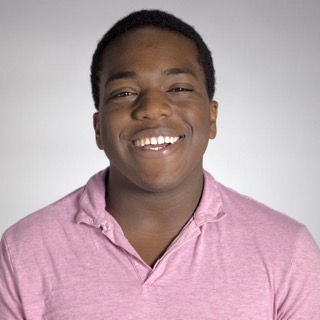 Jonathan Haynes '20
Jonathan is a senior concentrating in Politics, with certificates in the Program on Values and Public Life and Statistics and Machine Learning. After graduation, he plans to work for Microsoft as a lobbyist in the DC area. When he is not studying or working one of his part-time campus jobs, you can find him working on diplomatic projects with the Liechtenstein Institute on Self-Determination or with the Black Student Union and larger Black Princeton community. He has the pleasure of being involved with Breakout Princeton, an alternative break program through the Pace Center for Civic Engagement. Through these programs and Princeton's summer opportunities, he has been able to do one of his favorite activities: travel!
---

Connor Olson '21
Connor is a junior majoring in Economics. He attended the Latin School of Chicago before heading to Princeton. He was a member of Butler residential college, is a member of Cap and Gown eating club, and enjoys playing club soccer and club volleyball. His spring semester classes include African Dance, Corporate Finance, Portfolio Theory, and The Universe. Connor really appreciates the friendships he has made, how much his advisor really cares, and the sense of community he feels with alumni.
---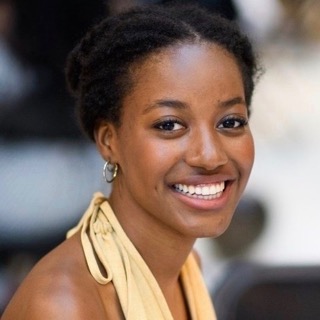 Nina Onyemeziem '22
Nina attended St. Ignatius High school and is currently a sophomore studying computer science in the BSE track. She has been a part of different clubs such as the planning committee for Sankofa, Princeton's annual African Fashion Show, Princeton Nonprofit Consulting club where we are assisting a non profit in India with how they can increase funding and diversify their donor audience, Tiger Trends, a student fashion magazine, and Envision, a club that puts on an annual symposium dedicated to technology and innovation across many different fields. She did Bridge Year in Bolivia, which was a life changing experience. Nina loves that "Princeton can handle that I'm all over the place, so don't feel like you have to find a specific place right away and instead just focus on engaging in the things your curiosity drives you towards without stretching yourself too thin."
---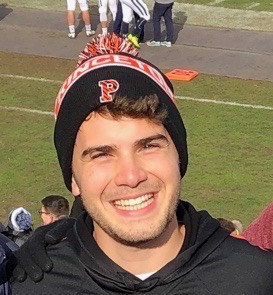 Harrison Snowden '22
Harrison is a sophomore from Ponte Vedra Beach, FL concentrating in Operations Research and Financial Engineering with intended certificates in Computer Science, Finance, Engineering and Management Systems, and Statistics and Machine Learning. Harrison is involved in the Center for Jewish Life (CJL), where he plans and leads weekly Shabbat services, serves as the president of Princeton's reform Jewish community, is an officer of Tigers for Israel, and is on the executive committee of Collegiate Moot Bein Din, an inter-collegiate competition that looks at contemporary ethical questions through the prism of Jewish law. Outside of the CJL, Harrison is a campus tour guide, an officer of the Charter Club, a member of Tiger Investments, and has been involved with Academic Success Today, an organization which pairs Princeton students with low-income middle and high school students in need of tutoring. For fun, he has enjoyed playing on the club flag football team and being a member of "Challah for Hunger", where he bakes, braids, and sells challah to fundraise for local charities.