POSTPONED: PULITZER PRIZE WINNERS SHERYL WUDUNN *88 AND NICHOLAS KRISTOF S*88 - APRIL 1, 2020
Hear Pulitzer prize-winning authors Sheryl WuDunn *88 (former University trustee) and Nicolas Kristof S*88 as they explore rural America's challenges in education, healthcare, employment, and judicial processes with their 2020 New York Times bestselling book, Tightrope: Americans Reaching for Hope.
In a panel moderated by MSNBC analyst and former Newsweek Senior Editor Jonathan Alter, Kristof and WuDunn will share Tightrope's compelling appeal to address the many crises facing rural Americans.
Book signing to follow.
This event has been postponed by the IL Holocaust Museum.


We are waiting to hear about the rescheduled date and will have a seating block reserved for our Princeton group.
Please make sure to RSVP below and select a ticket type to reserve your spot.


Wednesday, April 1, 2020 - POSTPONED
6:30 - 8:00 pm
Illinois Holocaust Museum
9603 Woods Drive
Skokie, IL 60077
The museum's Assistant Director of Education, Amanda Friedeman '99, will also be on hand to answer any questions about the museum.
For directions, click HERE or on the Museum logo.
Registered guests will be contacted closer to the event date with any further details.
---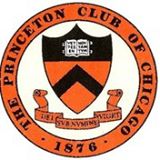 Join NOW to receive PCC Member priority reservation at Princeton Club events, member pricing, and to support Princeton events and service opportunities. Membership is free for Class of 2019, but you must join!
---
POSTPONED - date TBD


ticket covers admission to the museum and a "seat" in the princeton group.
$25, or $48 with copy of Tightrope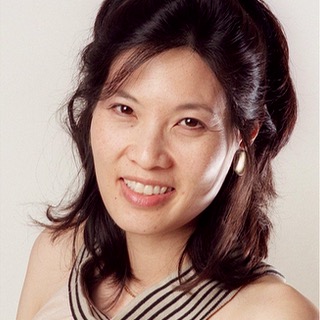 Sheryl WuDunn *88
WuDunn and her husband Nicholas Kristof S*88 won the Pulitzer Prize for International Reporting in 1990 for their coverage of the Tiananmen Square protests of 1989. They were the first married couple ever to win a Pulitzer for journalism; WuDunn was the first Asian-American reporter to win a Pulitzer. She also won a George Polk Award and an Overseas Press Club award, both for reporting in China. In 2009, WuDunn and Kristof received the Dayton Literary Peace Prize's 2009 Lifetime Achievement Award. In 2011, WuDunn was listed by Newsweek as one of the 150 Women who Shake the World. In 2012, WuDunn was selected as one of 60 notable members of the League of Extraordinary Women by Fast Company magazine. In 2013, she was included as one of the leading "women who make America" in the PBS documentary "The Makers."
WuDunn has co-authored four best-sellers with her husband. China Wakes: The Struggle for the Soul of a Rising Power and Thunder from the East: Portrait of a Rising Asia are non-fiction Asian studies books which examine the cultural, social, and political situation of East Asia largely through interviews and personal experiences. Her third best-selling book, was Half the Sky: Turning Oppression into Opportunity for Women Worldwide, and WuDunn later was featured in the award-winning PBS documentary made of the book. Half the Sky was also made into a game on Facebook with more than 1.1 million players. Her fourth best-seller, A Path Appears: Transforming Lives, Creating Opportunity, published in 2014, is about how altruism affects us and how we can make a difference.
WuDunn, a former member of the Princeton University board of trustees, holds an M.P.A. from Princeton University's Woodrow Wilson School and served for many years on the WWS advisory council. WuDunn also served for more than a decade on the Cornell University board of trustees and holds an MBA from Harvard Business School. She is a current member of the board of advisors for Fuel Freedom Foundation and serves on the advisory boards of a number of start-up companies in a variety of fields, including healthcare and mobile security.