CHRISTIA MERCER *89: HOW MEDIEVAL WOMEN CHANGED THE COURSE OF PHILOSOPHY - JANUARY 24, 2020

Please join fellow Tigers and friends for this opportunity to hear

Christia Mercer *89

, Gustave M. Berne Professor of Philosophy at Columbia University, give a lecture on the critical role of women in the growth of philosophy. Her lecture is titled: "Feeling The Way to Truth: How Medieval Women Changed the Course of Philosophy (and then were forgotten)."
PLEASE NOTE: THIS EVENT IS PART OF NORTHWESTERN UNIVERSITY'S PHILOSOPHY COLLOQUIA SERIES.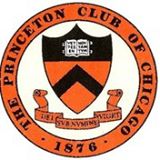 Join NOW to receive PCC Member priority reservation, member pricing, and to support Princeton events and service opportunities. Membership is free for Class of 2019, but you must join. Membership starts at only $25/year!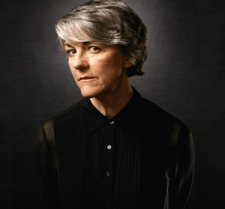 Christia Mercer *89
Christia is a critical figure in new approaches to the history of thought, editing the Oxford New Histories of Philosophy series, supports the growing concern to broaden and reexamine philosophy's past. Among her many publications is *Feeling the Way to Truth: Women, Reason and the Development of Modern Philosophy*, investigating the pivotal but overlooked role of women in 17th century philosophy.
She is also spearheading bringing higher education to the incarcerated. She was the first professor to teach in Taconic Correctional Facility as part of Columbia University's Justice-in-Education Initiative.
Christia studied art history in New York and Rome before earning her PhD in philosophy at Princeton. Among other awards, she has received a Fulbright Scholarship, Humboldt Fellowship, and NEH Fellowship. She has been the recipient of a Guggenheim Fellowship, and, along Seamus Heaney, a Resident Scholar at the American Academy in Rome. Mercer is proudest of her teaching awards: She won the 2008 Columbia College Great Teacher Award, and the 2012 Mark van Doren Award, which annually recognizes a professor for "commitment to undergraduate instruction, as well as for humanity, devotion to truth and inspiring leadership."
5