FRANK LLOYD WRIGHT'S WORLD HERITAGE SITES WITH PHYLLIS ELLIN '83 - JANUARY 23, 2020

In mid-2019, UNESCO—the United Nations Educational, Scientific and Cultural Organization—added eight buildings in the U.S. that represent "The 20th century architecture of Frank Lloyd Wright" to its highly selective World Heritage List (only 24 in the U.S.). Among those buildings were two recently renovated Frank Lloyd Wright buildings in the Chicago area: Robie House and Unity Temple.
There are only 24 UNESCO World Heritage Sites in the U.S., with national parks and cultural sites like Monticello and the Statue of Liberty dominating the list.
The inclusion of Wright's buildings is an unprecedented and hugely significant acknowledgment of Wright's worldwide influence on the development of modern architecture. Hear what it took to apply for the World Heritage status and discover the impact this recognition may have on the individual properties.
PLEASE NOTE: THIS EVENT IS ORGANIZED BY THE CHICAGO ARCHITECTURE CENTER.
SEE INFO BELOW TO REGISTER VIA THE CAC WEBSITE.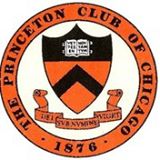 Join NOW to receive PCC Member priority reservation, member pricing, and to support Princeton events and service opportunities. Membership is free for Class of 2019, but you must join. Membership starts at only $25/year!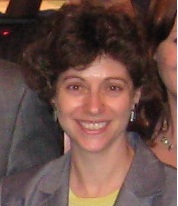 Phyllis Ellin '83 is a contract historian and architectural historian for the U.S. National Park Service's Office of International Affairs, for the World Heritage program. She has guided the preparation of several U.S. nominations and has served on U.S. delegations to the UNESCO World Heritage Committee since 2008. Prior to her retirement from the agency, she worked on a variety of history and partnership projects, including serving as the national coordinator for the Abraham Lincoln Bicentennial, and was Executive Director of the federal commission for the Illinois & Michigan Canal National Heritage Corridor. She served on the Commission on Chicago Landmarks from 2001-2011.
Phyllis led a "precept" for the Princeton Club of Chicago in January 2017 at the Museum of Science and Industry in celebration of the National Park Service's 100th Anniversary.
Ms. Ellin has an M.S. in historic preservation from the University of Pennsylvania and a degree in history from Princeton University.
5