YOUNG ALUMNI BEETHOVEN NIGHT: AX, KAVAKOS & MA

h

05 - MARCH 2, 2020 - WAITLIST ONLY!
Join Young Alumni for a concert at Symphony Hall featuring three of the most remarkable musicians of our time: Emanuel Ax, Leonidas Kavakos, and Yo-Yo Ma h05 (Princeton Honorary Degree '05). The all-Beethoven program features a cello sonata, violin sonata, and trio. The seats are in the Gallery. The concert begins at 7:30 PM, and we will meet at 6:00 PM at Brightwok Kitchen at 21 E Adams St (the cost of dinner is NOT included in the price of the ticket).
Waitlist only!
Monday, March 2, 2020
TICKETS FOR CONCERT:
PCC Members: $61
Non-Members: $65
__________________________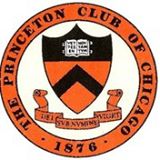 Join NOW to receive PCC Member priority reservations, member pricing, and to support Princeton events and community service opportunities. Only $25/year for first-time members! FREE MEMBERSHIP for the Class of 2019, but you must Join NOW to become a PCC member.
__________________________