RENAISSANCE REVERIES IN PAINTING AND PRINT @ UNION LEAGUE CLUB - NOVEMBER 5, 2019
The Princeton Club of Chicago invites you to a private Art & Wine reception at the Union League Club. This is a special opportunity to meet the artists, Igor and Marina, and learn more about their creative and collaborative work process as husband and wife. Reception hosted with introductory remarks by Director of the Art Collection, Sally Metzler Dunea, Ph.D. *97.

Please RSVP below by November 3!
Swallowtail, oil on canvas, 30 x 40"
CONTEMPORARY MASTERPIECES:
RENAISSANCE REVERIES IN PAINTING AND PRINT
BY IGOR AND MARINA
Tuesday, November 5, 2019
5:30 - 7:00pm, with artists remarks at 6 pm
65 West Jackson Boulevard, Chicago, IL 60604
Third Floor Gallery
Please note the ULCC Dress Code: no jeans, denim, or athletic shoes
Complimentary wine, cheese, and music graciously hosted by Sally Metzler Dunea, Ph.D. *97
​Director of the Art Collection, Union League Club of Chicago
---

Join NOW to receive PCC Member priority reservation, member pricing, and to support Princeton events and service opportunities. Membership is free for Class of 2019!
---
There is no charge for this event, but ALL attendees must be registered on the guest list
Questions?

Please reach out to Sally Metzler Dunea *97 at smetzler@prodigy.net
---
IGOR & MARINA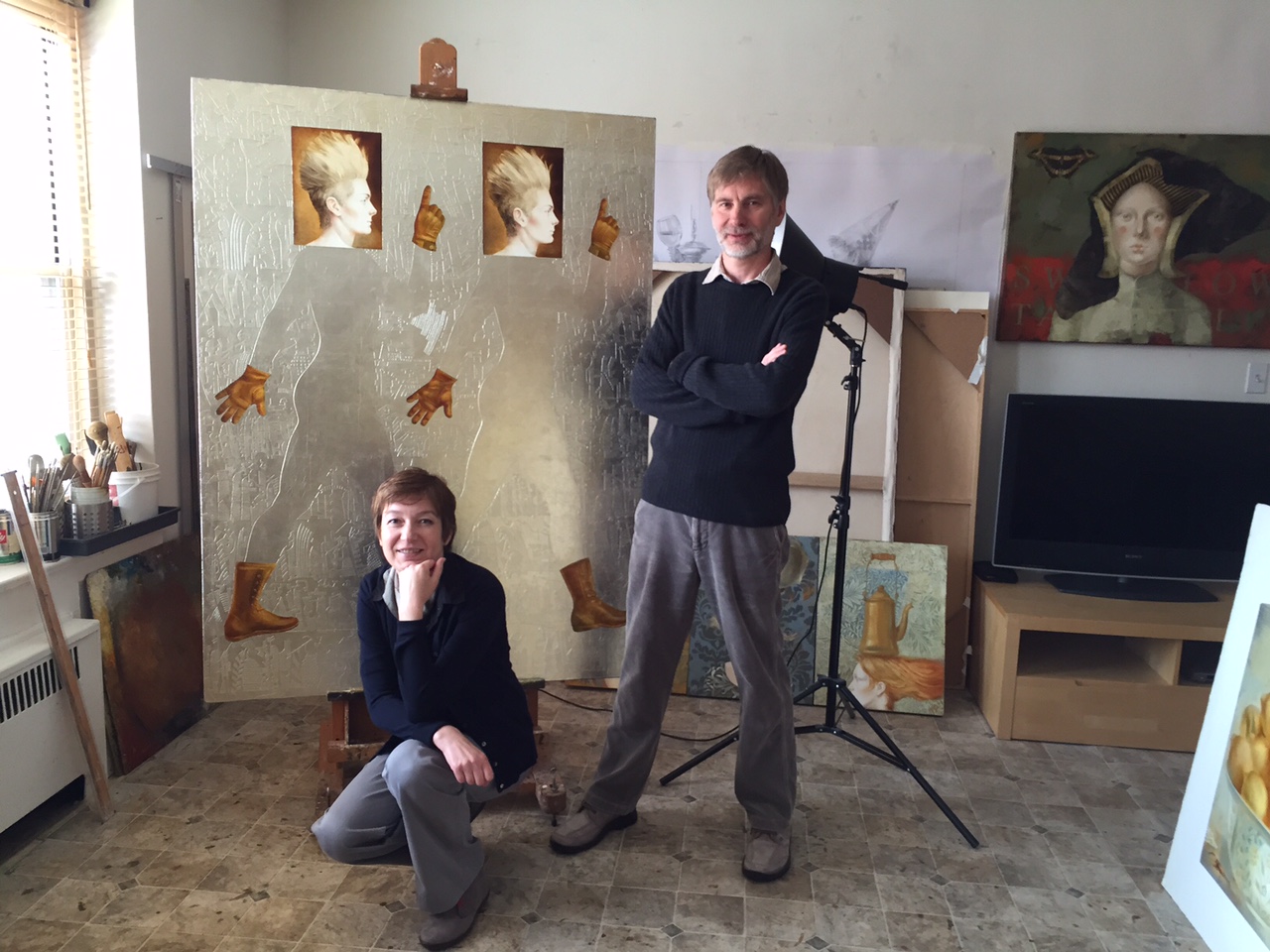 We are artists, which is an excellent thing. We are married, also an excellent thing. We work together-not necessarily an excellent thing. What do we mean by this? Clearly, it isn't that we don't find inspiration in each other's work or ideas. However, on a practical level, it is hard to avoid some problems. First of all, though we have been together for twenty years, whenever we work on a picture together,we spend most of our time arguing. Perhaps this isn't all that surprising. Van Gogh and Gauguin tried to work together in Arles. They stood side-by-side, produced some wonderful work, and ultimately came to hate each other. Our task may even be harder. They weren't married after all, and we don't want to end of hating each other. Still, as we say, working together generally produces conflict rather than peace.
Why? Primarily, it is because we come to a canvas from different directions. Igor's specialty is a subtle sense for color, a wonderful appreciation for the tactile nature of paint, canvas, and wood, and an intuitive feel for how to play with abstract images. Marina, on the other hand, possesses an excellent and subtle touch for realistic drawing and is capable of creating new images on the basis of the works of older artists, particularly those of the Italian and Dutch renaissance. We have been working towards our present level of cooperation for many years, first employing the techniques of realist art, then becoming interested in the achievements of abstraction, then those of the Russian avant-garde.