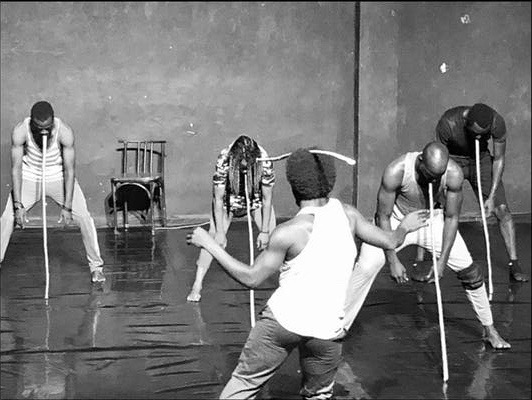 DANCE PERFORMANCE @ ARTS CLUB: "I GUESS YOU SOLVED THE QUESTION" - SEPTEMBER 19, 2019
Join the Princeton Club of Chicago and the Association of Black Princeton Alumni (ABPA) for this premier event in Chicago! The Princeton Center for Architecture, Urbanism, and Infrastructure (CAUI) in partnership with the Arts Club of Chicago and the Chicago Architecture Biennial has commissioned I Guess You Solved the Question, a contemporary dance theatre piece directed and choreographed by Olivier Tarpaga, dance lecturer in the Lewis Center for the Arts and director of the Princeton African Music Ensemble.
"I Guess You Solved the Question" depicts one of the most violent, mysterious, and repressed stories in modern architectural history, the story of Julian Carlton's 1914 massacre and destruction of Frank Lloyd Wright's masterpiece home and studio, Taliesin. This tragic and compelling narrative will be delivered by dancers from Baker and Tarpaga Dance Project, a transnational company based in Burkina Faso, France, and Philadelphia through dramatic movement, words, sound, and images.
Thursday, September 19, 2019
4:30 - 5:00 pm performance in the Salon - FREE and open to the public
5:00 pm: Reception in the Drawing Room,

must reserve below*


Arts Club of Chicago
201 E Ontario Street
Chicago
*Option to gather with fellow Tigers after the performance for wine and light appetizers with Princeton faculty choreographer Olivier Tarpaga and CAUI Director Marshall Brown.
Please make sure to "reserve" a reception ticket below if you would like to join.
Reception limited to TEN guests.
Tickets to the dance performance are complimentary and are currently SOLD OUT. HOWEVER, a few tickets for Princeton alumni and friends are still available. Please e-mail Charlene below to inquire.
RSVP PERFORMANCE TICKETS HERE via EventBrite

*Reservations for the reception must be made separately and are required - limited to 10 guests.*
Click HERE to RSVP for the private post-performance reception!!
Questions? Contact Co-VP Programs Charlene Huang Olson '88 @ cholson@alumni.princeton.edu, Brigitte Anderson '02 @ brigitteranderson@gmail.com, or VP Grad Alum John Balfe *90 @ balfejp@fastmail.us
__________________________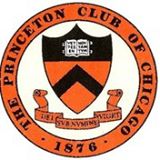 Join NOW to receive PCC Member priority reservations, member pricing, and to support Princeton events and community service opportunities. Only $25/year for first-time members! FREE MEMBERSHIP for the Class of 2019, but you must Join NOW to become a PCC member.
__________________________
Marshall Brown




Director, Princeton Center for Architecture Urbanism and Infrastructure (CAUI) and Associate Professor of Architecture

Marshall Brown is a licensed architect, urbanist, and principal of Marshall Brown Projects, Inc. He lived in Chicago for 10 years and was previously an associate professor at the Illinois Institute of Technology where he directed the Driverless City Project. He received his B.A. from Washington University, St. Louis and Master's degrees in both Architecture (M.Arch) and Urban Design (MAUD) from Harvard University where he won the Druker Fellowship for urban design. Among other accomplishments, Brown has been awarded a Graham Foundation grant, a MacDowell Fellowship, and was selected for the U.S. Pavilion Exhibition at the 2016 Venice Architecture Biennale. His works have been collected by the San Francisco Museum of Modern Art and the Museum of Contemporary Photography. He has also exhibited at the Arts Club of Chicago, Museum of Contemporary Art Detroit, Architecture and Design Museum in Los Angeles, and Chicago Architecture Biennial. His projects and essays have appeared in The New York Times Magazine, Log, Metropolis, Crain's, Architectural Record, Architect Magazine, The Chicago Tribune, Art Papers, and other publications. Brown has lectured widely at institutions including the Cranbrook Academy of Art, University of Michigan, Northwestern University, Harvard University, University of Toronto, Frank Lloyd Wright School of Architecture, and Rhode Island School of Design. Brown has served as a member of the Chicago Mayor's Cultural Advisory Council and as Vice President of the Arts Club of Chicago.

__________________________

Olivier Tarpaga




Director, Princeton University African Music Ensemble

Olivier Tarpaga is the Artistic Director of Nomad Express International MultiArts Festival in Ouagadougou, Burkina Faso and a Lester Horton award-winning musician and choreographer. He is currently a dance lecturer at the Lewis Center for the Arts and a music lecturer at the Department of Music, Princeton University.
Tarpaga recently released "Declassified Memory Fragment" with his band Dafra Kura. Tarpaga was exposed to music and multiple instruments at an early age by his father and his nationally acclaimed Orchestre Super Volta during daily rehearsals at their family compound in Ouagadougou and taught himself music. He is the founder and artistic director of the internationally-acclaimed Dafra Drum and Dafra Kura Band and co-founder of Baker & Tarpaga Dance Project. Tarpaga has worked, performed, collaborated and recorded with rock artist POE at Capitol Records in Hollywood. In 2008, he was invited to re-interpret Beethoven's Symphony No. 9 with West African instruments for a sold-out concert with British singer Billy Bragg and numerous guests at the Broad Stage in Santa Monica, CA.
He is a recipient of numerous major grants including the National Dance Project (NDP), the Suitcase Fund of New York Live Arts, Chime Mentorship Fellowship with David Rousseve as his mentor, the Durfee Foundation ARC, the Ohio Arts Council and the Flourish Foundation. He danced with David Rousseve/REALITY from 2006 to 2010 when he was also a State Department Art Envoy in South Africa, Botswana, Burkina Faso, and Sri Lanka.
Between 2005 and 2014 he was faculty at the Department of Dance of the University of the Arts in Philadelphia, the Department of Dance and the School of Music of The Ohio State University, the Department of Drama and Dance at Kenyon College, OH and the Department of Dance at Denison University, OH, the University of Iowa and the World Arts and Cultures department at UCLA. Tarpaga has also taught as a guest artist at Brown University, Alvin Ailey, Western Australia Performing Arts Center in Perth, Malaysia National Academy of the Arts (ASWARA), Tokyo Olympic Center, Hong Kong Institute of Education, The Goodman Arts Centre in Singapore, The Russian Cultural Center in Tanzania, The National Theatre in Kampala, Uganda, Maitising Festival in Botswana, Aboki Ngoma festival in Yaoudé, Cameroon, Action Danse Festival in Casablanca and the French Institut in Rabat, Dakar, Senegal and Madagascar. Tarpaga has performed and taught music and dance in more than 50 countries throughout Africa, Europe, the Americas, Asia and Australia.