PRECEPT & DINNER:

MONGOLIA TO MOSCOW WITH LORRAINE '75 & RANDY BARBA '75 -
SEPTEMBER 9, 2019
- only a few spots left!


The Princeton Club of Chicago invites you to travel the world with Lorraine '75 and Randy Barba '75 as they share the history and culture influencing the central and northern Silk Road countries they experienced on a trip that forms the basis of this photographic and insightful presentation.
Randy and Lorraine will present a distillation of their impressions developed over the four months that they flew, trained, walked and drove eight countries on an adventure that is the "grandest effort of their retirement travel career!"
The evening includes photos from their travels presented on a 100" screen and a delicious Mongolian Hot Pot dinner - a fun experience unto itself!
MONDAY, SEPTEMBER 9, 2019
GRAND MONGOLIAN HOT POT
2904 N Broadway
Chicago, IL 60657
BYOB! NON-ALCOHOLIC BEVERAGES AVAILABLE AT THE RESTAURANT
6 PM: ARRIVAL
6:15 - 7:15 PM: Presentation & Q&A
7:30 PM: HOT POT DINNER


TICKETS INCLUDE DINNER, TAX & GRATUITY:
PCC Members: $20
Non-Members: $25
PLEASE REMEMBER TO INDICATE YOUR CLASS YEAR, GUEST NAME(S), AND COMPLETE NAMETAG INFO PRIOR TO HITTING THE FINAL SUBMIT BUTTON.



CLICK HERE TO RESERVE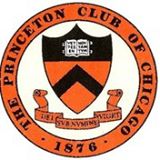 If you are not a member of the PCC, please consider joining. It helps us to hold events like this, and to support the Club's many community service activities. Join NOW to receive PCC Member priority reservation and discounted member pricing! Membership is free for Class of 2019, but you must join. Membership starts at only $25/year.
---
Questions about this event?
Contact Co-VP Programs Charlene Huang Olson '88 @ cholson@alumni.princeton.edu
If you are experiencing technical difficulties registering, please call Alumni Services and register via cc over the phone: 847-256-5800.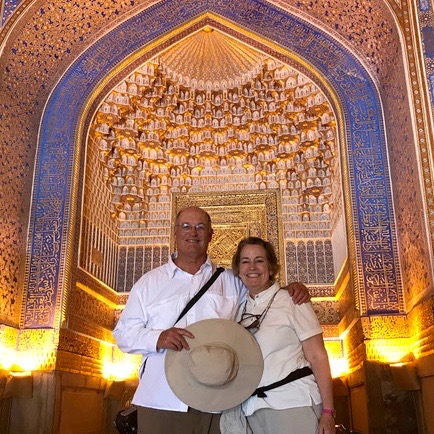 Lorraine '75 & Randy Barba '75
Randy '75 and Lorraine '75 met at Princeton where they majored in Geology and Medieval French respectively. Randy's career was primarily in consulting with the last 13 years at Accenture, Lorraine's in packaged goods marketing.
Post raising two children and Randy retiring in 2004, they have extensively pursued cultural and expedition travel around the world for the past 10+ years as the primary focus of their time.
Their travels have involved detailed explorations of many of the world's most interesting habitats, flora and fauna and archeological sites with thorough preparation prior to their trips.
Their prior presentations to the Princeton Club of Chicago in the past have been well-received!