PCNG SPEAKER EVENT:
WORLD TREE PRESIDENT AND CEO WENDY BURTON - AUGUST 1, 2019
The Princeton Club of Chicago invites you to hear President and CEO of World Tree, Wendy Burton, speak about how she has grown this uniquely green company that supports farmers and positively impacts the environment worldwide.
Thanks to our generous host, Robert J. Khoury '90, this event is FREE!
RSVP by July 30 @ midnight as space is limited to 20 attendees!
Founded in 2002,

World Tree

(https://worldtree.info/) impacts climate change through a carbon drawdown strategy that supports farmers and positively impacts the environment worldwide. By planting and growing thousands of acres of Empress Splendor trees, the fastest growing trees in the world, World Tree has distinguished itself as a leading expert in its field. President and CEO Wendy Burton will share about her career journey founding and leading World Tree over the past two decades and she will discuss an upcoming milestone event of national significance as she continues to build her regenerative timber company. Join us to learn more about Wendy's entrepreneurial experiences with World Tree in a small group setting. For more information about Wendy Burton, please see her profile below.
Thursday, August 1, 2019
5:30 - 7:30 pm
Agile Rainmakers Conference Room @ Industrious
1165 N Clark Street, Suite 700
Many thanks to Robert J. Khoury '90 for hosting and graciously providing the venue and light refreshments for this event!
This event is FREE, but registration is required!
PCC Members have priority reservation through 7/23. Members may reserve up to two tickets total.
Non-Members please register beginning 7/24.
CLICK HERE to RESERVE by Tuesday, July 30 @ midnight! Attendance is limited to 20 attendees.

If you have any difficulties registering on-line, please call the Princeton Club at 847-256-5800.
---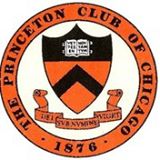 Join NOW to receive PCC Member priority reservation, member pricing, and to support Princeton events and service opportunities. Membership starts at only $25/year. Class of 2019 is FREE, but you must join!
---
QUESTIONS ABOUT THIS EVENT?
Wendy Burton, President & CEO

World Tree founder and CEO, Wendy Burton, is unabashed in her commitment to the three P's: Planet, People, and Profit. Otherwise known as "The Tree Lady" Wendy has spent the last 17 years promoting the economic and environmental benefits of the Empress Splendor tree. Prior to World Tree Technologies, Wendy was VP of Corporate Communications for National Scientific Corporation.

Wendy, as a self-confessed tree-hugger, is living proof that it is possible to combine business savvy with a passion for improving the environment. She believes that everyone can make a difference and that one of the most powerful ways to do that is through investing.
World Tree was originally founded in 2002 as World Tree Technologies Inc. a US corporation based in Mesa, Arizona.

Wendy has traveled to Brazil, Paraguay, Australia, New Zealand and throughout the USA to learn how to successfully grow and manage Empress Splendor trees, and has over 20 years knowledge and experience working with these trees.

While the Empress Tree is known and greatly prized in Asia, it is relatively unknown in North America. World Tree has been an innovator, leading the way in researching the best way to plant and grow the tree, educate the public in the properties of the tree, and train farmers how to successfully cultivate it.

Through Wendy's efforts, the story of the Empress tree started to spread and celebrities including Oprah Winfrey, Maria Shriver, Dolly Parton and Wayne Newton purchased trees for their properties. The Empress tree caught the attention of Morley Safer of "60 Minutes." His company, the American Environmental Review did a short documentary on World Tree. Wendy and the Empress trees were also featured on Oprah and Connie Sellecca's "Family and Home."