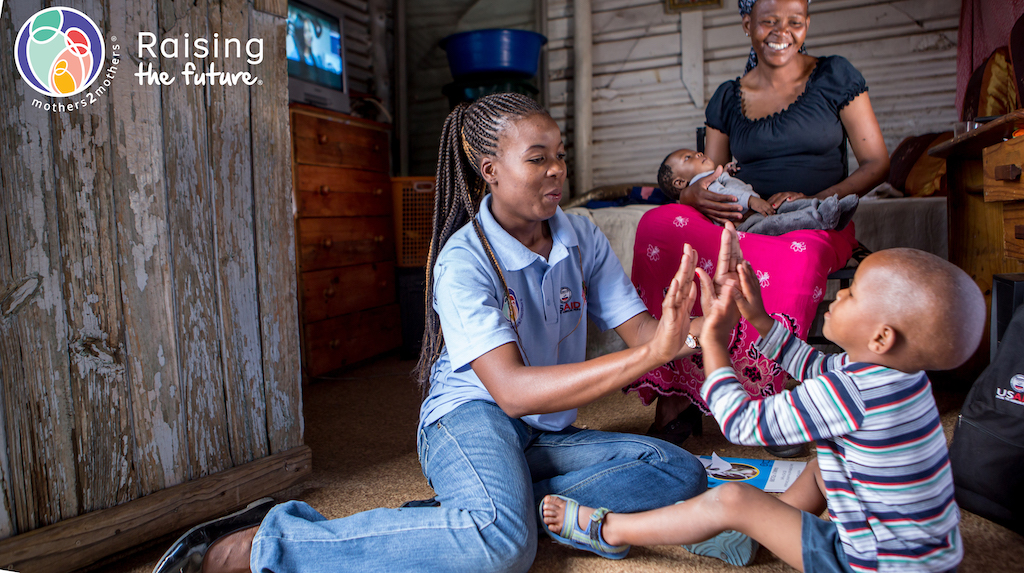 MOTHERS2MOTHERS LUNCHEON WITH PYNE PRIZE WINNERS AMY SALTZMAN '05 AND STEVE PORTER '04 - MAY

10, 2019 -

RSVP EXTENDED TO MAY 6th!
Steve porter '04 & amy saltzman '05 met at princeton, but it was princeton-in-Africa and a very special charity initiative called mothers2mothers that brought them together.
These Pyne Prize winners both studied Medical Anthropology and this led them to accept positions, independently, as the first and second Princeton-in-Africa Fellows to work with mothers2mothers in South Africa from 2004 - 2006.
As colleagues, Steve & Amy helped the founders of mothers2mothers build one of the most successful charitable health initiatives on the continent. They continued to live in Africa after their Fellowships, conducting dissertation research and doing consulting work. They later married in Cape Town before moving back to the US where they continue to work in healthcare fields, Steve as an OBGYN and CMO of riskLD, and Amy in pediatric palliative care.
Steve & Amy, along with mothers2mothers co-founders Mitch Besser and Robin Smalley, will be in Chicago for an intimate lunch exclusively with the Princeton Club of Chicago and Princeton alumni, parents, and friends. They will speak about their experiences in Africa and how they helped turn the tide on pediatric AIDS in a time of great crisis.
We hope you can join us to hear their incredible story and meet some of the people whose lives they have dramatically changed.
Friday, May 10, 2019
The Chicago Club
81 East Van Buren
Chicago, IL 60605
Please note The Chicago Club's visitor information and dress code here.
Register by May 6th! Seating is limited to 30.
If you are experiencing technical difficulties registering, please call Alumni Services and register over the phone: 847-256-5800.
---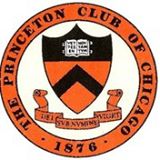 Join NOW to receive PCC Member priority reservation, member pricing, and to support Princeton events and service opportunities. Membership starts at only $25/year. Class of 2018 is FREE, but you must join!
---
QUESTIONS ABOUT THIS EVENT?
Contact Brigitte Anderson '02 at brigitteranderson@gmail.com or Sheila Arora '05 at sheilaro@gmail.com
---
Dr. Mitch Besser, Founder
A Harvard-trained obstetrician and gynaecologist, Dr. Mitch Besser has dedicated his professional career to the public health needs of women. In 1999, Mitch joined the University of Cape Town to assist with the development of services for HIV-positive pregnant women to prevent mother-to-child transmission of HIV (PMTCT). When he discovered that many women who tested positive for HIV were too frightened to return to a clinic for treatment, Mitch founded mothers2mothers (m2m) to provide peer-to-peer education and support to help women access lifesaving PMTCT services. From administering the programme from the back of his car and a single site at Cape Town's Groote Schuur Hospital, he has been part of m2m's growth into a global leader in efforts to eliminate paediatric AIDS and create healthy families and communities.
Among the many awards that m2m and Mitch have received are the Global Health Council's Best Practice Award, the Skoll Award for Social Entrepreneurship, and the Presidential Citizens Award of the United States Government.
In 2014, Mitch launched AgeWell Global, which adapts m2m's peer-to-peer approach to employ older adults to improve the social well-being and physical health of other seniors. He also remains an active advisor to m2m's Senior Management Team and serves on our South African and U.S. Boards.
Robin Allinson Smalley – Co-founder
Robin Smalley enjoyed an award-winning career as a television producer, director and writer before realising that the legacy she wanted to leave had nothing to do with entertainment. Turning her attention to the non-profit world, she became the Executive Director of The Media Project, incorporating messaging around reproductive health into some of the most popular U.S. television shows.
In 2004, a visit to long-time friend Mitch Besser led her to uproot her family to South Africa to join mothers2mothers as its first Executive Director. In this role, she played a pivotal role in scaling the Mentor Mother Model and attracting sustainable funding. In 2005, she returned to Los Angeles as Director of m2m U.S., where she expanded the organisation's funding base and developed key global partnerships.
Robin's work on behalf of Africa's mothers has been recognised in a number of books—including Laura Bush's memoir "Spoken from the Heart," Kenneth Cole's "Awareness," and Harriet Cabelly's "Living Well Despite Adversity,"—and highlighted venues from the White House to the Clinton Global Initiative Conference. In her current position as m2m U.S. Chief Connector, Robin supports fundraising, partnership development, advocacy, and programme strategy. She serves on the m2m Board of Directors, is a member of the Directors and Writers Guilds of America and says her greatest accomplishments are her daughters, Hannah and Sophia.