PRINCETON PRIZE IN RACE RELATIONS AWARD CEREMONY - MAY 7, 2019
Please join us for Chicago's 14th Annual Princeton Prize in Race Relations award ceremony and reception featuring Princeton alum

Craig Robinson '83

as we recognize local Chicagoland area high school students who have had a significant positive impact through volunteerism on race relations in their schools or communities. RSVP by 5/5!
The Princeton Prize is awarded to high school students across the nation.

PPRR operates through 27 Regional Committees and has an At-Large Regional Committee to support areas where we currently have no geographic presence. PPRR is an alumni volunteer-run organization, enlisting the support of over 450 Princetonians, all dedicated to an inclusive and supporting society. Prize recipients receive a cash prize of $1,000 and an all-expenses-paid weekend to a Symposium on Race at Princeton University where they will meet and engage with other Prize recipients from across the country.
14th ANNUAL PRINCETON PRIZE IN RACE RELATIONS AWARD CEREMONY HONORING
North Shore Country Day School
Lake Forest High School
2019 CERTIFICATE OF RECOGNITION
Rickover Naval Academy
2019 CERTIFICATE OF RECOGNITION
Evanston Township High School
2019 CERTIFICATE OF RECOGNITION
(reception at 5:30 pm with program to begin at 6 pm)
50 S LaSalle Street, 6th floor
Please use Monroe Street entrance
With Guest Speaker

Craig Robinson '83,
VP Player Development New York Knicks and GM Westchester Knicks
There is no charge for this event thanks to the generosity of our host - Northern Trust and Jason Tyler '93.
Questions? Contact:
---
T H E P R I N C E T O N P R I Z E I N R A C E R E L A T I O N S
"To promote harmony, understanding, and respect among people of different races by identifying and recognizing high school age students whose efforts have had a significant, positive effect on race relations in their schools or communities."
There is perhaps no greater challenge facing our country than increasing understanding and cooperation among people of different racial backgrounds. It is a challenge that every new generation encounters. We therefore believe that young people have a particularly important role to play, and hope, through the Princeton Prize, to recognize and encourage young people who have made or are making efforts to improve racial harmony.
Princeton and its alumni recognize that the issue of race relations continues to be one of the most urgent and important challenges facing our country. We have created this program to identify and commend young people who are working to increase understanding and mutual respect among all races. Through the Princeton Prize we hope to encourage others to join in these or similar efforts and to undertake initiatives of their own.
To learn more about the Princeton Prize in Race Relations, please visit: http://www.princeton.edu/pprize/
---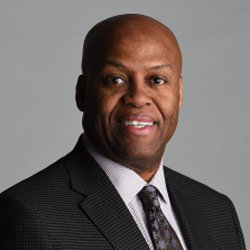 Craig Robinson '83
Craig Robinson uses his considerable leadership, strategic and organizational development experience along with his national notoriety to design, develop and implement compelling visions for the future in the burgeoning sports industry. He is respected for bringing opposing constituents together and helping them extend their thinking while maintaining sound financial accountability. He is recognized for being both inspirational and no-nonsense in his management approach - an overall man of integrity.
Craig is currently Vice President of Player Development for the New York Knicks and General Manager for the Westchester Knicks. Craig is responsible for the on and off court development of the New York Knicks roster including skill development, personal appearances, civic interaction and corporate engagement. He also designs and develops strategies and programs in financial literacy, career planning and critical thinking for their long-term well-being. In addition, Craig manages the operations for G League's Westchester Knicks. His responsibilities include roster management, staffing and player negotiations.
Prior to joining the Knicks organization, Craig held a similar position with the Milwaukee Bucks. Craig was also a College Basketball Analyst for ESPN where he was both a color commentator and in-studio expert for a worldwide audience. His experience as a college basketball coach, corporate executive, and author gave him a voice and perspective that were both unique and insightful.
Craig holds an MBA from the University of Chicago Booth School and AB from Princeton University. He is currently an Advisory Board member for the Aspen Institute Sports & Society Project Play Initiative. He has served on the boards of Columbia College and the Ariel Foundation. Craig is also a NY Times Bestselling author of the book A Game of Character.
---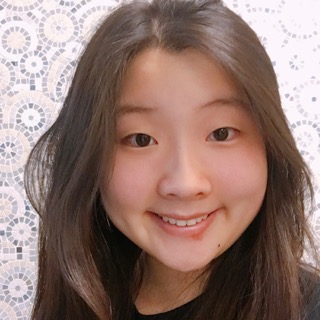 Emily Cho, 2019 Princeton Prize Award Recipient
Emily "Emmy" Cho is a junior at North Shore Country Day School in the Chicago North Shore area. Emmy is the president and co-founder of the Chicago North Shore Asian-American Youth Coalition (AAYC). AAYC was founded with the vision of fostering communication, empathy, and solidarity among Asian-American youth in the greater Chicagoland area. AAYC meets regularly to organize their annual symposium, fundraise, and continue to redefine what it means to be Asian-American today. "Not only is there little opportunity to interact with a diversity of Asian-American youth," Emmy states, "but there is also little communication between these groups. Especially in the Chicago North Shore, where the community is largely homogeneous, the issue is increasingly prevalent. While voicing the Asian-American experience towards the general public is pertinent, it is first necessary to find solidarity amongst each other. AAYC is doing just that."
In addition to her dedication to AAYC, Emmy has proposed the reconstruction of her school's Intro to Upper School, a program designed to educate incoming freshman on societally relevant topics with an emphasis on race and racism. As the junior class president, Emmy was repeatedly informed by fellow classmates of the program's inefficiency. Most alarming was the inception of an adverse culture towards discussions about race and racism. Emmy recognized that such sentiments could feed into the larger societal ignorance that perpetuates everyday displays of hate. She submitted a proposal to faculty members elucidating the importance of fostering empathy. As a member of the Chicago Facing History and Ourselves Student Leadership Team, Emmy has seen student discourse at its best and hopes to bring this culture to her own school. "Racial discordance has its foundation in a lack of knowledge," Emmy says. "Those who are not knowledgeable can easily begin to perpetuate stereotypes and racist speech that becomes destructive to a community, particularly a high-school. Enriching Intro to Upper School begins to eliminate that ignorance. The faculty members have responded favorably, and we plan to move into reconstructing the program come next year." A rising senior, Emmy aims to establish a legacy of purposeful change.
---