PROFESSOR SEAN WILENTZ BOOK TOUR - DECEMBER 12-13, 2018
No Property in Man: Slavery and Antislavery at the Nation's Founding is a radical reconstruction of the founders' debate over slavery and the Constitution written by Princeton professor Sean Wilentz - best-selling, award-winning author of The Rise of American Democracy.
Americans revere the Constitution even as they argue fiercely over its original toleration of slavery. Some historians have charged that slaveholders actually enshrined human bondage at the nation's founding. The acclaimed political historian Sean Wilentz shares the dismay but sees the Constitution and slavery differently. Although the proslavery side won important concessions, he asserts, antislavery impulses also influenced the framers' work. Far from covering up a crime against humanity, the Constitution restricted slavery's legitimacy under the new national government. In time, that limitation would open the way for the creation of an antislavery politics that led to Southern secession, the Civil War, and Emancipation.
Wilentz's controversial and timely reconsideration upends orthodox views of the Constitution. He describes the document as a tortured paradox that abided slavery without legitimizing it. This paradox lay behind the great political battles that fractured the nation over the next seventy years. As Southern Fire-eaters invented a proslavery version of the Constitution, antislavery advocates, including Abraham Lincoln and Frederick Douglass, proclaimed antislavery versions based on the framers' refusal to validate what they called "property in man."
No Property in Man invites fresh debate about the political and legal struggles over slavery that began during the Revolution and concluded with the Confederacy's defeat. It drives straight to the heart of the most contentious and enduring issue in all of American history.


TWO BOOK TOUR APPEARANCES by Professor Wilentz


NO RSVP required for Book Tour opportunities
Wednesday, December 12, 2018




6:00 - 7:30 pm




Seminary Co-op Bookstore




5751 S Woodlawn Ave




Chicago, IL 60637

Thursday, December 13, 2018




3:00 - 4:30 pm


Abraham Lincoln Book Shop
824 W Superior Street, Suite 100
Chicago, IL 60642
​If you would like to join our private Princeton group with Professor Wilentz after his
Thursday 12/13 book tour appearance, please make sure to RSVP below.
Registered Guests will be contacted closer to the gathering date with further details. Look for on-site event hosts Carol Obertubbesing '73 and Amy Beth Treciokas '87.
---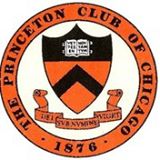 Join NOW to receive PCC Member priority reservation, member pricing, and to support Princeton events and service opportunities. Membership is free for Class of 2018, but you must join!
Click HERE to RSVP
for PRIVATE PRINCETON GATHERING WITH PROFESSOR WILENTZ on 12/13 @ 5 pm
---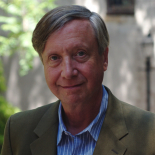 Professor Sean Wilentz
Sean Wilentz studies U.S. social and political history. He received his Ph.D. in history from Yale University (1980) after earning bachelor's degrees from Columbia University (1972) and Balliol College, Oxford University (1974). Chants Democratic (1984), which won several national prizes, including the Albert J. Beveridge Award of the American Historical Association, shows how the working class emerged in New York City and examines the changes in politics and political thought that came with it. It has recently been republished with a new preface in a 20th-anniversary edition. In The Kingdom of Matthias (1994), Wilentz and coauthor Paul Johnson tell the story of a bizarre religious cult that sprang up in New York City in the 1830s, exploring in the process the darker corners of the 19th-century religious revival known as the Second Great Awakening. Professor Wilentz is also the coauthor and coeditor of The Key of Liberty (1993) and the editor of several other books, including Major Problems in the Early Republic (1992) and The Rose and the Briar (2004, Greil Marcus coeditor), a collection of historical essays and artistic creations inspired by American ballads. His major work to date, The Rise of American Democracy: Jefferson to Lincoln (2005), was awarded the Bancroft Prize and was a finalist for the Pulitzer Prize. His most recent books are The Age of Reagan: A History, 1974-2008, a reconsideration of U.S. politics since the Watergate affair, and Bob Dylan in America, a consideration of Dylan's place in American cultural history. A contributing editor to The New Republic, and a member of the editorial boards of Dissent and Democracy, Professor Wilentz lectures frequently and has written some three hundred articles, reviews, and op-ed pieces for publications such as the New York Times, the Los Angeles Times, the New York Review of Books, the London Review of Books, the American Scholar, The Nation, Le Monde, and Salon. His writings on music have earned him a Grammy nomination and a Deems Taylor-ASCAP award. In his spare writing time, he is historian-in-residence at Bob Dylan's official website(link is external).
Teaching Interests
Professor Wilentz teaches both undergraduate and graduate courses on U.S. history, focusing on the 19th century. He has also taught courses on American literature and 20th-century American culture and politics.
Area of Interest:
(In alphabetical order)
Cultural History
Political History
Slavery
Social History
Period:
19th Century
20th Century