WOMEN'S ICE HOCKEY: TIGERS @ WISCONSIN BADGERS - OCTOBER 19, 2018
Join alumni, parents, and friends of the Princeton Club of Wisconsin and Princeton Club of Chicago to cheer on the Princeton Women's Ice Hockey team as they invade Madison to take on the Wisconsin Badgers!
Please note the details for game tickets and tailgate RSVPs below!
Friday, October 19, 2018




4 pm: Pre-Game Tailgate @ Buckingham's




7 pm: GAME TIME


LeBahn Arena
105 E Campus Mall


Madison, WI 53715 -

For directions to LeBahn Area, click HERE.
HOCKEY GAME @ 7 pm
Tickets to the game can be purchased separately ON-LINE via the University of Wisconsin Athletics website.
Tickets: $7 for general admission, $5 for youths/college students/seniors 55+
PRE-GAME TAILGATE @ 4 pm - RSVP by October 13 to let us know you are coming!
Women's hockey alumni have graciously invited us to join them in a pregame tailgate at Buckingham's @ 802 Regent Street in Madison. Drinks are available inside and the tailgate with grilled food will be held in the back parking lot. Duane Lund, father of one of the current players, has kindly organized the pre-game festivities. Buckingham's is a short 2 block walk from the Kohl Center where LaBahn Arena is located.
For directions to Buckingham's @ 802 Regent Street, click HERE.
Please note: The 19th is homecoming weekend for the Badgers. If you plan to stay overnight, book your hotel asap! It's sure to be a fun weekend in Madison!
Click HERE to RSVP for the TAILGATE by OCTOBER 13
---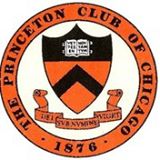 Join NOW to receive PCC Member priority reservation, member pricing, and to support Princeton events and service opportunities. Membership is free for Class of 2018, but you must join!
---
Questions? Please contact Mary Newburn '97 at mary.newburn@gmail.com or Fritz Kidd '92 (Wisconsin) at fritzkidd1@gmail.com
If you experience technical difficulties registering, please contact the Princeton Club at 847-256-5800.