PWN: PRINCETON WOMEN'S NETWORK - SHE ROARS LIVESTREAM EVENT - OCTOBER 6, 2018 - FREE!
Not able to make it to campus this weekend for the She Roars conference?




Please join the Princeton Women's Network for a special She Roars livestream event on Saturday, October 6th! We will be livestreaming a conversation between Sally Blount '83 and President Emerita Shirley Tilghman.
Arrive by 12noon CT as the livestream kicks off at 12:15p CT.
Light refreshments will be served.
Saturday, October 6, 2018
12:00 - 1:30 pm
565 W Quincy - Q Room
West Loop Area
---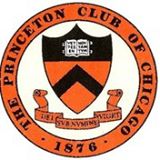 Join NOW to receive PCC Member priority reservation, member pricing, and to support Princeton events and service opportunities. Membership is free for Class of 2018, but you must join. Membership starts at only $25/year.
---
Questions? Contact Princeton Women's Network Co-Chairs Patricia Li '08 at psli@alumni.princeton.edu or Elizabeth Balthrop '01 at balthrop@alumni.princeton.edu.
If you are experiencing technical difficulties registering, please call Alumni Services and register over the phone: 847-256-5800.