PROFESSOR JAN T. GROSS @ ILLINOIS HOLOCAUST MUSEUM - NOVEMBER 29, 2018

- RESERVE by 11/27!
Polish complicity in the Holocaust has long been researched and debated. In his book Neighbors published in 2000, sociologist and historian, Princeton professor

Jan T. Gross

explored the 1941 massacre of Jews by Poles in Jedwabne, deeply affecting debate about Polish-Jewish relations. A recent Polish law making it illegal to accuse Poland of complicity in Nazi crimes poses new challenges. Dr. Benjamin Frommer, Associate Professor, Northwestern University, moderates a conversation with Gross on the role of historical memory and the legacy of Poland's complicated past.
Join fellow Princetonians, parents, and friends for this special Pfeffer Family Forum lecture and the optional opportunity to discuss over dinner at a nearby restaurant with Professor Gross after the lecture.
The lecture is FREE with paid admission to the Museum, but reservations ARE REQUIRED.

We have a seating block reserved for our group. Please make sure to RSVP below and select a Lecture Ticket to reserve your spot. If you would like to join our private Princeton group with Professor Gross after the lecture, please make sure to also select the Discussion/Dinner Ticket when you reserve.


Thursday, November 29, 2018




6:30 - 8:00 pm lecture




Illinois Holocaust Museum




9603 Woods Drive




Skokie, IL 60077
Optional private dinner/discussion with Professor Gross to follow at Jameson's Charhouse (9525 Skokie Blvd in the Doubletree Hotel). The Museum's Harvey L Miller Family Youth Educator, Amanda Friedeman '99, will also be on hand to answer any questions about the museum.
RSVP

below to let us know you are coming. Space is limited.
For directions, click HERE or on the Museum logo.
Registered guests will be contacted closer to the event date with further details.
---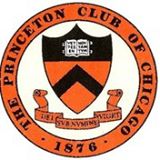 Join NOW to receive PCC Member priority reservation, member pricing, and to support Princeton events and service opportunities. Membership is free for Class of 2018, but you must join!
---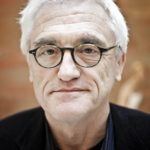 Professor Jan Tomasz Gross is Princeton's Norman B. Tomlinson '16 and '48 Professor of War and Society, emeritus; Professor of History, emeritus in the history department. He studies modern Europe, focusing on comparative politics, totalitarian and authoritarian regimes, Soviet and East European politics, and the Holocaust. After growing up in Poland and attending Warsaw University, he immigrated to the United States in 1969 and earned a Ph.D. in sociology from Yale University (1975). His first book, Polish Society under German Occupation, appeared in 1979. Revolution from Abroad (1988) analyzes how the Soviet regime was imposed in Poland and the Baltic states between 1939 and 1941. Neighbors (2001), which was a finalist for the National Book Award, reconstructs the events that took place in July 1941 in the small Polish town of Jedwabne, where virtually every one of the town's 1,600 Jewish residents was killed in a single day. Using eyewitness testimony Professor Gross demonstrates that the Jews of Jedwabne were murdered by their Polish neighbors "not by the German occupiers, as previously assumed. The shocking story occasioned an unprecedented reevaluation of Jewish-Polish relations during World War II and touched off passionate debate. In 2004 many of the Polish voices in this debate were published in translation in a collection, The Neighbors Respond. Professor Gross is also the author of several books in Polish, the coeditor of The Politics of Retribution in Europe: World War II and Its Aftermath (2000), and the coeditor with Irena Grudzinska-Gross of War Through Children's Eyes (1981), which uses school compositions and other documents written by children to study how children experience war and deportation. He joined the Princeton History Department in 2003 after teaching at New York University, Emory, Yale, and universities in Paris, Vienna, and Krakow. Professor Gross is the Norman B. Tomlinson '16 and '48 Professor of War and Society, emeritus.
Current Project
Professor Gross has recently finished a book on anti-Semitism in Poland after World War II and co-authored a study with Stephen Kotkin entitled "Uncivil Society: Communist Implosion in 1989" (2009). He is now writing a book on plunder of Jews by the local population in Nazi-occupied Europe.
Teaching Interests
Professor Gross has taught courses on Soviet politics, Eastern European politics and society, and totalitarian and authoritarian regimes.
Area of Interest:
(In alphabetical order)
Holocaust
Jewish
Political History