NOAH HAIDLE '01 "BIRTHDAY CANDLES" @ GOODMAN - OCTOBER 6, 2018

-WAITLIST ONLY!
Now in its 15th year, Goodman Theatre presents its New Stages Festival – an annual celebration and discovery of new work by some of the country's finest established and emerging playwrights.
All are welcome to join Princeton young alumni for the Goodman Theatre's New Stages preview of Birthday Candles written by Noah Haidle '01 and directed by Vivienne Benesch! Birthday Candles will take audiences on a magical journey with Ernestine Ashworth, from birthday to birthday, as she bakes a life. Delightful and moving, this kaleidoscopic view of one woman's life demonstrates how the everyday choices we make lead us into ecstasy and misery -- often at once. Click HERE for a review!
Please note: This is a staged reading recommended for mature audiences.
Saturday, October 6, 2018




10:30 AM




Goodman Theatre




170 N Dearborn St, Chicago
RSVP

below to let us know you are coming. Space is limited.
Meet in the Goodman Theatre Lobby at 10 AM to pick up your FREE ticket.
---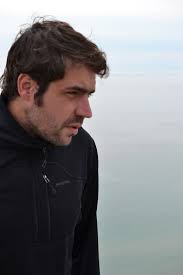 Noah Haidle '01 grew up in Grand Rapids, Michigan, and said he wasn't a creative kid. After reading a couple plays in English class, he became interested in playwriting. He attended Princeton University and The Juilliard School, and is the recipient of several playwriting awards and grants, including three Lincoln Center Lecomte Du Nouy awards and an NEA/TCG Theatre Residency Grant.
His original screenplay for the movie "Stand Up Guys," which starred Al Pacino, Christopher Walken and Alan Arkin, and was produced by Lionsgate and Sidney Kimmel Entertainment, opened in 2013. Later that same year, his play Smokefall premiered at South Coast Repertory in California, and then had an acclaimed run in Chicago before making its way to New York in 2016.
Haidle has had two plays produced at the Goodman, Vigils and Smokefall. His most recent play, Everything Beautiful, premiered at the National Theater of Mannheim, Germany, where he is the writer-in-residence, a position first held by Friedrich Schiller. Currently a writer on Showtime's Kidding, starring Jim Carrey and directed by Michel Gondry, Haidle's episode, "The Cookie" will air in mid-October.
Haidle lives in Los Angeles with his wife, their three bunnies and their dog named Fun.
---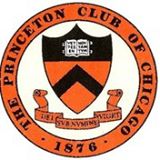 Join NOW to receive PCC Member priority reservation, member pricing, and to support Princeton events and service opportunities. Membership is free for Class of 2018, but you must join!