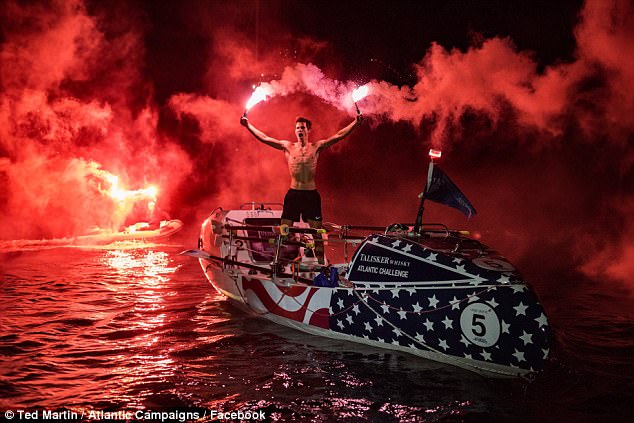 precept with incoming freshman oliver crane '22 - may 18, 2018
Come meet the youngest person to row across the Atlantic Ocean.
12:00 - 1:30 pm
Lakeshore Sport & Fitness - Illinois Center
211 N Stetson (next to the AON Building)
Chicago, IL 60601
Many thanks to Peter Goldman '94 S93 for hosting this event!
Tickets: $15 includes light food and iced tea. Cash bar is available.
Click HERE to reserve by Thursday, May 17th at 5 pm please!
If you have any difficulties registering on-line, please call the Princeton Club at 847-256-5800.
Questions? Contact Brigitte Anderson '02 @ brigitte@orangevista.com
---
Oliver Crane '22 took a year off between graduation from the Peddie School and his first year at Princeton University to starting rowing Dec. 14 and didn't stop until 3000 miles later. The 44-day, 16-hour and 9-minute voyage took him from the Canary Islands off Northwestern Africa to Caribbean Island of Antigua.
In the process, Crane lost 25 pounds and dropped to 4 percent body fat. But he raised more than $60,000 for Oceana, the international advocacy organization focused on ocean conservation. He also raised money for HomeFront, a local charity that helps the homeless. Come hear his story!