PRECEPT & Wine RECEPTION:

Cyber-Security in the Age of State-Sponsored Hacking: New Insights from Politics and Technology
May 17, 2018


The Princeton Club of Chicago invites you to a timely discussion on cyber-security led by graduate alum
Mike Spertus *85.
Come at 5:30 to mix/mingle and network over complimentary wine, beer and appetizers.
This event is free to members of the PCC!


Recent high-profile allegations of state-sponsored hacking attacks are all over the news. What can we do to contain such threats to international and economic stability? In 2015, the United States and China signed a cyber-security agreement to control malicious cyber activities, but are such agreements effective and enforceable? Mike Spertus *85 will describe recent research shedding light on these and related questions with surprising results.
Thursday, May 17, 2018
THE UNION LEAGUE CLUB OF CHICAGO
65 West Jackson Blvd
Chicago, IL 60604
valet on Federal Street
PLEASE NOTE THE UNION LEAGUE CLUB'S BUSINESS CASUAL DRESS CODE:
NO JEANS, DENIM, ATHLETIC SHOES
5:30 PM: RECEPTION: WINE & APPETIZERS
6 - 7 PM: Presentation/Discussion, Q&A

PCC Members: FREE!
Non-Members: $10



The wonderful Sally Metzler-Dunea *97 has (again!) generously provided our venue, snacks and drinks, keeping our precept Free to all members of the PCC. There is a $10.00 charge to non-members.
PLEASE REMEMBER TO INDICATE YOUR CLASS YEAR, GUEST NAME(S), AND COMPLETE NAMETAG INFO PRIOR TO HITTING THE FINAL SUBMIT BUTTON.



CLICK HERE TO RESERVE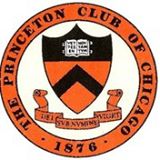 If you are not a member of the PCC, please consider joining. It helps us to hold events like this, and to support the Club's many community service activities. Join NOW to receive PCC Member priority reservation and discounted member pricing! Membership is free for Class of 2017 until Class of 2018 graduates, but you must join. Membership starts at only $25/year.
---
Questions about this event?
Contact VP Grad Alum John Balfe *90 at balfejp@fastmail.us
If you are experiencing technical difficulties registering, please call Alumni Services and register via cc over the phone: 847-256-5800.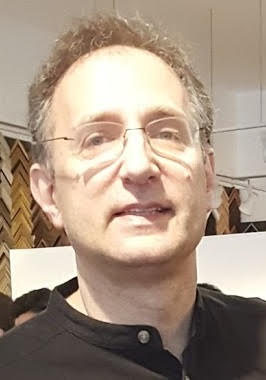 Mike Spertus *85

Mike is a Fellow and Vice President at Symantec, where he serves as Chief Scientist for Cyber Security Services and is an Adjunct Professor of Computer Science at the University of Chicago. As someone who has been writing computer programs since the 1960s, he brings broad perspective and insights to some of today's most pressing technology issues.