PRECEPT:

DISCUSSION WITH PROFESSOR OF RELIGION DAVID MILLER

- APRIL 26, 2018


The Princeton Club of Chicago invites you to join Professor David Miller for a dual perspective leadership discussion on faith and the business world: Faith and Work - Opposing Forces or Complementary Resources?
Complimentary wine, beer and appetizers.
A few spots left - RSVP by Wednesday 4/25 @ midnight!
Professor Miller brings an unusual "bilingual" perspective to the academic and business world. Before receiving his Ph.D. in ethics, he spent sixteen years in senior executive positions in international business and finance.
Last October, Professor Miller spoke at the Tiger Entrepreneurs Conference in Boston and discussed the five questions of ethics from his popular course on business ethics nicknamed "How to Succeed Without Selling Your Soul."
THURSDAY, APRIL 26, 2018





Credit Suisse


227 W Monroe Street, 42nd Floor
Chicago, IL 60606

5:30 PM: Mix/Mingle, Light refreshments
6 PM: Presentation/discussion


7 PM: Q&A



Graciously hosted by:
Bob Murley '72 S76 P07 P10 and Mimi Murley '76 S72 P07 P10
James Yeh '87 P18 P20 and Jaimie Yeh S87 P18 P20
Yung Lim '87 and Peggy Lim S87

THIS EVENT IS FREE!

PCC Members have reservation priority through 4/12.
PLEASE REMEMBER TO INDICATE YOUR CLASS YEAR, GUEST NAME(S), AND COMPLETE NAMETAG INFO PRIOR TO HITTING THE FINAL SUBMIT BUTTON.



CLICK HERE TO RESERVE BY 4/25 @ midnight!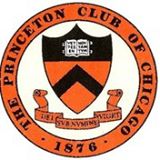 Join NOW to receive PCC Member priority reservation, member pricing, and to support Princeton events and service opportunities. Membership is free for Class of 2017, but you must join. Membership starts at only $25/year.

Questions? Contact Charlene Huang Olson '88 at cholson@alumni.princeton.edu
If you are experiencing technical difficulties registering, please call Alumni Services and register via cc over the phone: 847-256-5800.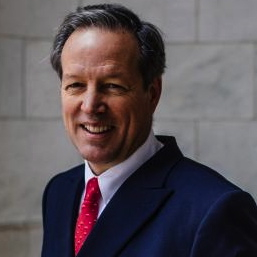 David W. Miller, Ph.D.
Professor Miller is on the faculty of Princeton University and serves as Director of the Princeton University Faith & Work Initiative (FWI), which he founded in 2008. FWI's mission is to generate scholarly research and practical resources for the issues and opportunities surrounding faith and work. His academic appointment is Associate Research Scholar and Lecturer. Prior to this, he was at Yale University for five years, where he served as the Executive Director of the Yale Center for Faith & Culture, and taught at both the Yale School of Management and Divinity School.
Prior to academia, David lived and worked in London, England for eight years, where he was a partner in a private equity firm that specialized in international investment management, corporate finance, and mergers and acquisitions. Before that he was a senior executive and director of the securities services and global custody division of HSBC Group, having held the same position at Midland Bank Plc before its acquisition by HSBC. He moved to London as the managing director of the European operations of State Street Bank and Trust, a leading US securities services bank. He started his management career in the U.S., working for IBM for eight years in a variety of sales and marketing management positions. David also speaks German, having lived and worked in Germany. He is a graduate of Bucknell University.
After his corporate experience, he entered academia, receiving his M.Div. and a Ph.D. in ethics from Princeton Theological Seminary. While doing his doctoral work in ethics, David began working with CEOs and senior executives in his capacity as president and co-founder of the Avodah Institute.
In addition to his research, writing, and teaching, David serves as an advisor to several corporate CEOs and senior executives on questions pertaining to ethics, leadership, and the role of faith at work. He is a frequent speaker at gatherings of business leaders, corporate events, and academic conferences. His views are often cited in the media, including in the New York Times, Wall Street Journal, Fortune Magazine, radio, and the major television networks.
David's book, God at Work: The History and Promise of the Faith at Work Movement (Oxford University Press, 2007), challenges business academics and executives, as well as theologians and clergy to think differently about ethics, faith, and work.
David is currently working on three books: Sky Pilots, a project focused on workplace chaplaincy; The Integration Profile, which builds on the development of a psychometric assessment tool for faith and work; and God at Work - II, revising Miller's 2007 work in light of continuing developments within the field.