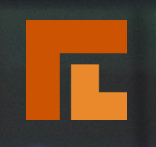 TIGER LAUNCH ENTREPRENEURSHIP RECEPTION - FEBRUARY 18, 2018
Sponsored by the Princeton Entrepreneurship Club, TigerLaunch is the nation's largest student-run entrepreneurship competition of its kind dedicated to building a network of student founders at the university, regional and national levels. TigerLaunch will be hosting four regional events for the 2018 competition and is

coming to Chicago on February 17th.

The teams that advance from its regional competitions will compete at the finals in Princeton for $30,000+ in prize money and an opportunity to pitch to top VC firms like Sequoia Capital. To learn more about TigerLaunch, CLICK HERE.


Attendance at the reception on 2/18 is limited to 30, so register early!

Free for PCC members and $10 for non-members. Refreshments provided.
A group of 8 Princeton students representing Tiger Launch will be in town to run the event. The day after the competition, the Princeton Club of Chicago will host a networking reception to introduce students to the Chicago startup ecosystem. If you are an investor, entrepreneur, mentor, strategist, or generally curious person - you don't want to miss this!
Sunday, February 18, 2018
12:00 - 2:00 pm
Polsky Exchange
1532 E 53rd Street, 2nd Floor
Chicago, IL 60615
Hosted by Brigitte Anderson '02
CLICK HERE TO RESERVE BY 2/15!




Make sure to include all guest names for security and answer questions before finalizing your reservation.
---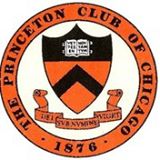 Join NOW to receive PCC Member priority reservation, member pricing, and to support Princeton events and service opportunities. Membership is free for Class of 2017, but you must join. Membership starts at only $25/year.
---
Questions about this event? Contact Co-VP Programs Brigitte Anderson '02 at brigitte@orangevista.com
If you are experiencing technical difficulties registering, please call Alumni Services and register over the phone: 847-256-5800.