PRINCETON PRIZE IN RACE RELATIONS AWARD CEREMONY - MAY 10, 2018
Please join us for Chicago's 13th Annual Princeton Prize in Race Relations award ceremony and reception featuring speaker Princeton alumna

Sharon Fairley '82

as we recognize local Chicagoland area high school students who have had a significant positive impact through volunteerism on race relations in their schools or communities. RSVP by 5/8 @ noon!
The Princeton Prize is awarded to high school students in 27 regions across the nation.
Recipients are chosen by local committees of Princeton alumni who review the applications each year. Each Princeton Prize award winner receives $1000 and a trip to Princeton University to attend the Princeton Prize in Race Relations Symposium.
13th ANNUAL PRINCETON PRIZE IN RACE RELATIONS AWARD CEREMONY HONORING
Northside College Preparatory High School
St. Ignatius College Prep
2018 CERTIFICATE OF RECOGNITION
CARLOS LOPEZ MARTINEZ
Francis W. Parker High School
2018 CERTIFICATE OF RECOGNITION
LIANA WALLACE
Evanston Township High School
2018 CERTIFICATE OF RECOGNITION
Thursday,

May 10, 2018
(reception at 5:30 pm with program to begin at 6 pm)
Please use Monroe Street entrance
With Guest Speaker

Sharon Fairley '82,
Police reform expert and former federal prosecutor
There is no charge for this event thanks to the generosity of our host - Northern Trust and Jason Tyler '93.
Questions? Contact:
---
T H E P R I N C E T O N P R I Z E I N R A C E R E L A T I O N S
"To promote harmony, understanding, and respect among people of different races by identifying and recognizing high school age students whose efforts have had a significant, positive effect on race relations in their schools or communities."
There is perhaps no greater challenge facing our country than increasing understanding and cooperation among people of different racial backgrounds. It is a challenge that every new generation encounters. We therefore believe that young people have a particularly important role to play, and hope, through the Princeton Prize, to recognize and encourage young people who have made or are making efforts to improve racial harmony.
Princeton and its alumni recognize that the issue of race relations continues to be one of the most urgent and important challenges facing our country. We have created this program to identify and commend young people who are working to increase understanding and mutual respect among all races. Through the Princeton Prize we hope to encourage others to join in these or similar efforts and to undertake initiatives of their own.
To learn more about the Princeton Prize in Race Relations, please visit: http://www.princeton.edu/pprize/
---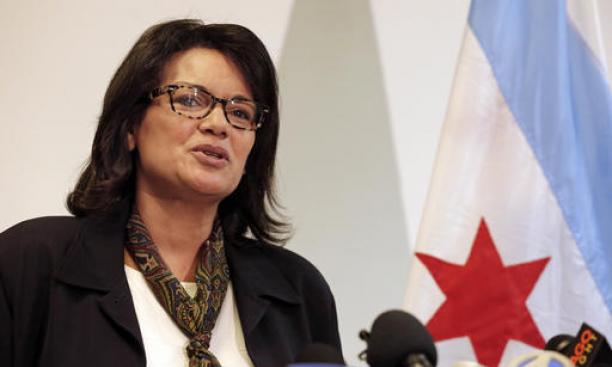 Sharon Fairley '82
In December 2015, in the wake of the Laquan McDonald controversy, Mayor Rahm Emanuel appointed Sharon Fairley to serve as the Chief Administrator of the Independent Police Review Authority, the agency that investigates incidents of excessive force, officer-involved shootings, and other misconduct allegations involving police officers. In 2017, an oversight agency called the Civilian Office of Police Accountability was launched as part of Chicago's reform efforts. As COPA's first Administrator, Sharon maintained agency operations to ensure that investigations were thorough, independent, and timely, while also designing and building out the agency.
Prior to joining IPRA/COPA, Sharon served as First Deputy and General Counsel to the City of Chicago Inspector General, the city's internal "watchdog" that promotes efficiency, effectiveness, and integrity in operations by investigating misconduct, fraud, and waste allegations, and by auditing programs to assess efficiency and effectiveness. Sharon has also been an Assistant United States Attorney, investigating and prosecuting federal criminal cases involving national security, firearms/narcotics trafficking, violent crimes, and fraud schemes.
Prior to pursuing her J.D from the University of Chicago and her law career, Sharon held various advertising and marketing management and consulting positions. Sharon majored in Mechanical and Aerospace Engineering at Princeton and holds an M.B.A. in Marketing from The Wharton School.
---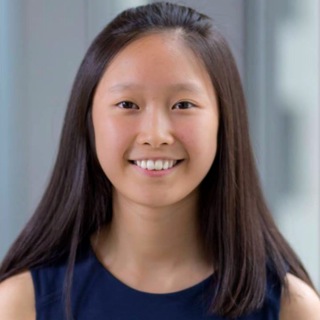 Carina Peng
Carina Peng, recipient of the 2018 Princeton Prize in Race Relations is a Junior at Northside College Preparatory High School. According to one of her teachers, she has a "passion for helping others," exhibits "leadership talent," and is a "tremendous person," whose "strength lies in both her words and actions."
Originally from China, Carina's race relations activities were closely tied to her own experiences as an immigrant and English Language Learner (ELL) that had to acclimate to new cultural and academic environments in the U.S. As an ELL student, she often faced anxiety that eventually led her to organize an effort called the Report Card Campaign, which involved a team of students meeting with ESL immigrants and refugees within CPS and asking them to evaluate their schools on issues like program access, safety, and English learning tools. The campaign identified problems that many ELL and immigrant students face and led to an invitation for Carina to engage with Chicago aldermen on the topic at a public hearing, resulting in a new city-wide ordinance. She was recognized by the Illinois State Board of Education for her work and was the only student invited to represent CPS at its Student Advisory Council.
In addition to the Report Card Campaign, Carina founded the Northside DREAMers & Support Club at Northside to help the faculty understand the ongoing struggles of immigrant students and their families. The club conducts weekly cross-cultural discussions and organizes events that make students that regularly face uncertainty feel a sense of comfort and support from the Northside community. School leaders have been so impressed by the group's impact that a new curriculum is being developed to incorporate themes discussed at club events into the mandatory Freshman Academy class, which will impact 300+ Freshmen each year.
Carina's own words demonstrate the expansive impact of her efforts: "After reaching to several hundreds of immigrant students in CPS, the inadequate language access and the cultural misunderstanding among students and faculty became obvious. Those around me are no longer outsiders."