PRECEPT: PRINCETON IN CHICAGO'S SERVICE - MARCH 27, 2018
The Princeton Club of Chicago invites you to hear from a panel of dedicated alumni about their efforts in the Chicagoland community "In the Nation's Service": Juan Jose Gonzalez '06, Brian Johnson '99, Christopher Mallette '93, and Heather Steans '85. Moderated by Mary Newburn '97. RSVP by Monday 3/26 @ 10 am!
Please scroll down for more information about our panelists.
6 - 7:30 pm
Mayer Brown LLP
71 S Wacker Drive
Chicago, IL 60606
Wine and light appetizers will be served
Many thanks to our generous hosts Jade Newburn S97 and Libby Raymond '78 P12.
PCC Members: FREE!
Non-Members: $10
Click HERE to reserve by Monday 3/26 @ 10 am! Please make sure to register all guests BY NAME & bring ID for security.

If you have any difficulties registering on-line, please call the Princeton Club at 847-256-5800.
---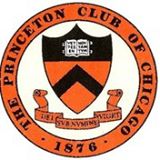 Join NOW to receive PCC Member priority reservation, member pricing, and to support Princeton events and service opportunities. Membership starts at only $25/year. Class of 2017 is FREE until the Class of 2018 graduates, but you must join!
---
QUESTIONS ABOUT THIS EVENT?
---
Juan Jose Gonzalez '06

Juan Jose Gonzalez is the Director of Youth and Education policy for the Office of the Mayor, helping to manage a portfolio that includes CPS, K-12 Education policy, Summer employment, and Out of School Time resources. Coming from a family of immigrants who came to the United States in 1974, Juan was raised by working class parents in Southern California. Juan Jose earned his bachelor's degree at Princeton University and a Master's in Public Policy from the University of Chicago Harris School. Juan started his career in Chicago as an immigrants' rights organizer for the Illinois Coalition for Immigrant and Refugee Rights, doing voter mobilization, lobbying, and direct action. He also served as the Chicago Director for Stand for Children Illinois, where he managed Stand's education advocacy efforts within the City of Chicago including parent engagement programs, PAC endorsements, and elected official outreach. Juan lives with his wife and two children in Pilsen.

Brian Johnson '99

Brian has served as the CEO of Equality Illinois, the statewide LGBTQ civil rights organization, since 2016. Before assuming this role, he spent nearly two decades working to advance education justice in low-income communities of color in a variety of roles throughout the country. He has his AB from Princeton and his JD and MBA from Stanford. He lives with his husband Toby in the Lincoln Square neighborhood of Chicago.

Christopher Mallette '93

Christopher Mallette is the Executive Director of the Chicago Violence Reduction Strategy. The Chicago Violence Reduction Strategy seeks to dramatically reduce group and gang violence in the City of Chicago. The Violence Reduction Strategy is a joint effort of the National Network for Safe Communities at John Jay College of Criminal Justice, the Chicago Police Department, the U.S. Attorney's Office, the Cook County State's Attorney's Office, the Illinois Department of Corrections, the Westside Health Authority, the Safer Foundation, Teamwork Englewood and a variety of community and faith-based partners.

Prior to assuming this role with the John Jay College of Criminal Justice, Mr. Mallette served in the Mayor's Office as the Director of Community Safety Initiatives, where he focused on youth violence prevention, juvenile justice, gang intervention and prevention, and ex-offender reentry initiatives. Before his appointment to the Mayor's Office, Mr. Mallette served as the Executive Director of Chicago's Juvenile Intervention Support Center.

Mr. Mallette has devoted his life to advocating for social justice and serving residents and children in urban communities. He has been a featured guest on ABC's Nightline, the CBS Evening News, Fox in the Morning news broadcast, CNN, and Fox News Hannity and Colmes. Mr. Mallette is a Princeton University graduate and received his Law Degree from the University of Pennsylvania School of Law. He and his wife Kendall have four children: Luke, Zion, Judah, and Levi.

Heather Steans '85

Heather Steans has represented Illinois' 7th District in the Senate since 2008.

Heather graduated from Princeton with a B.A. in Urban Studies and received her M.A. in Public Policy from Harvard's John F. Kennedy School of Government. Her professional career has focused on government finance, economic development and education reform. She is the former budget director of the Wisconsin Department of Industry, Labor and Human Relations, served as a strategic planner with the Chicago Public Schools and was a consultant with Ernst & Young. Steans has received numerous awards, including the Legislator of the Year Award from AARP, the Richard Phelan Profile in Courage Award from Planned Parenthood, the Legislative Recovery Award from Trilogy, and the Equality Illinois Freedom Award. Heather and her husband Leo have lived with their three children in the Edgewater neighborhood of Chicago for 22 years.

Mary Newburn '97, Moderator

Mary founded Vista Educational Consulting in 2007, a firm that helps students and families to navigate college and graduate school admissions, and recent college graduates to navigate the job market. She is actively involved in education-related community endeavors, including serving as past president of the Chicago Children's Museum Auxiliary Board and member of the St Clement School Advisory Board. Mary holds an AB from Princeton and an EdM from the Harvard Graduate School of Education. She lives in Lakeview with her husband and two sons.