Q BROTHERS CHRISTMAS CAROL @ CHICAGOSHAKES - DEC 14, 2017
The Princeton Club of Chicago invites fellow Tigers, family, & friends to enjoy this hip-hop holiday treat set to a bangin' beat in the new Chicago Shakespeare Theatre's "The Yard." Chicago sensation the Q Brothers Collective turns up the volume on Charles Dickens' classic, mixing everything from reggae, dancehall, and dubstep to epic rock ballads. Brighten your festivities with some cheeky spirit and a whole lot of heart—complete with visits from a Jamaican Jacob Marley and that youngest of Cratchits, Lil' Tim. A live DJ brings a party atmosphere to the cabaret setting, as the ghosts of Hip-hop Past, Present, and Future lead Scrooge on a 75-minute journey of rhythm, rhyme, and redemption. Most enjoyed by ages 12 and up. Scroll down for reviews!

Click HERE for a short video preview

.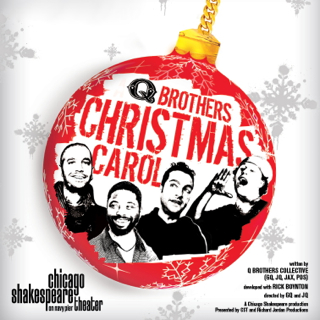 Thursday, December 14, 2017
7:30 pm curtain time
Chicago Shakepeare Theatre on Navy Pier - in The Yard
800 E Grand Avenue
Chicago, IL 60611
Runtime 75 minutes (no intermission)
Most enjoyed by ages 12 and up
For parking information
, please visit https://www.chicagoshakes.com/your_visit/parking_and_directions
Special Princeton Club Group Rate (save up to $10/ticket):
Caberet Seating: $38 for PCC Members, $43 for non-Members
If you are experiencing technical difficulties registering, please call Alumni Services and register over the phone: 847-256-5800.
---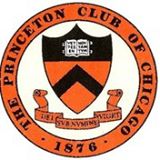 Join NOW to receive PCC Member priority reservation, member pricing, and to support Princeton events and service opportunities. Membership starts at only $25/year. Class of 2017 is FREE, but you must join!
---
QUESTIONS ABOUT THIS EVENT?
---
CRITICAL ACCLAIM
"Their writing here is superb: sardonic, wise, smart, funny and, of course, mostly in rhyming couplets…these fascinating Chicago brothers are writing about themselves, their role in culture, their identity as artists, their co-options and creations." - Chicago Tribune

"Downright irresistible...its cast is so physically and verbally agile, and so savvy in their ability to adapt to a whole new meter and method, that it's a pleasure just to watch them mix it up with such complete brilliance." - Chicago SunTimes

"HIGHLY RECOMMENDED—These eighty glorious minutes of boom-box beats get into your blood and bones—and inevitably they reach the heart...Unstoppable, unbeatable, relentless, four-star fun." - Stage & Cinema

"Pure, unadulterated joy. If I could turn in a review that was just 500 smiley face emoticons, I would." - New City Chicago

"Postell Pringle, Jackson Doran, GQ and JQ... are all spectacular in dominating the dense rap language, their motors running from first moment to final blackout." - Chicagoland Theater Reviews