COMMUNITY SERVICE: GREATER CHICAGO FOOD DEPOSITORY - FAMILY DAY - NOVEMBER 18, 2017
Calling all alumni, families, and kids ages 5 and up – this is a chance to serve our Chicagoland community – TOGETHER! This will be a fun and productive afternoon for all!
Please note,THIS EVENT IS SOLD OUT and all volunteers must be registered with GCFD - no walk-ins. Thank you!
Greater Chicago Food Depository is Chicago's food bank — a non-profit food distribution and training center that provides food for hungry people while striving to end hunger in our community.
The Food Depository, founded in 1979, makes a daily impact across Cook County with a network of 700 agencies and programs including pantries, soup kitchens, shelters, and responses for children, older adults, and veterans. Last year, the Food Depository distributed 72 million pounds of food, 37% of which was fresh produce. Every day 164,000 meals are distributed. The Food Depository is a member of Feeding America, the national network of food banks.
Our Princeton Club volunteer day will involve helping repack bulk products to individual/family sizes, assemble boxes with assorted food, check expiration dates and label and glean products.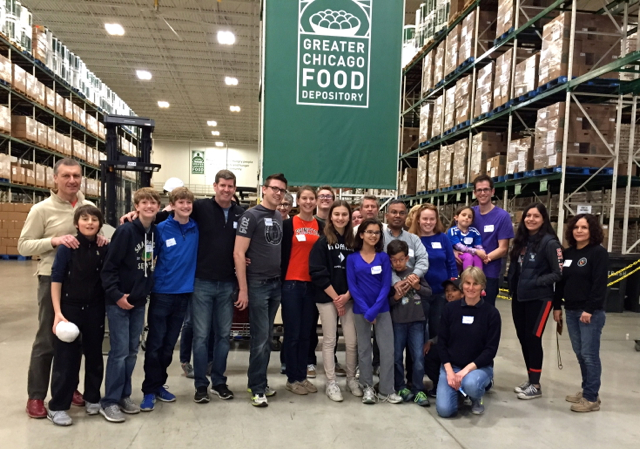 Saturday, November 18, 2017
Greater Chicago Food Depository
4100 West Ann Lurie Place
Click here to sign-up by November 8th!!! There is a limit of 10 kids and 10 adults - with a 1:1 ratio of adults to kids (ages 5 and up).
Please note that you will be contacted later to complete further registration details through the GCFD site. As spots are limited and GCFD Kids' Days are very few, if your plans change - please notify Lauren Sykora '11 as soon as possible. November 10th is the final deadline to sign-up as any unreserved spots will be given to GCFD (non-Princeton) volunteers on the waitlist.
As volunteers will be working in an active warehouse, EVERYONE must be registered in advance - NO "walk-ins" are permitted.
Important: Please note the instructions and dress code policy below. Please wear Princeton or orange/black gear!
---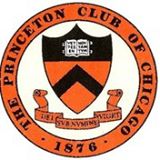 Join NOW to receive PCC Member priority reservation, member pricing, and to support Princeton events and service opportunities. Membership starts at only $25/year. Class of 2017 is FREE, but you must join!
---
QUESTIONS ABOUT THIS EVENT?
---
What to Expect: Although our Princeton group will be 10 kids (ages 5 and up, with target ages 5-13) and 10 adults if all spots are filled, there will be a total of about 150 volunteers working together. We will begin at 01:30 PM with a brief welcome and orientation in the Volunteer Room. Afterwards, we will stop by lockers, where all bags, purses, umbrellas, jackets, etc. can be stored. We have locks with the lockers. From there, we will continue into the warehouse for the repacking of food. This entails a variety of projects from gleaning produce, repacking bulk quantities of food into distributable amounts, labeling and packaging canned goods, etc. At the end of the session the project totals will be shared and a brief wrap-up will take place. This will end by 03:30 PM. After the session a 30 minute tour of the facility will be available to any interested volunteers.
Dress for the Warehouse: We try to be very safety conscious at the Greater Chicago Food Depository. With that in mind, please wear enclosed shoes (gym shoes are perfect), long pants and a shirt that has short or long sleeves (no tank tops, please). You will be on your feet for about 1.5 hours, so please dress in comfortable shoes and clothes that match the description above.
Age Requirement: The minimum age for volunteers on Kids' Day is 5 years old. Volunteers under the age of 16 must be accompanied by an adult 18 and older.
Parking: The GCFD parking lot is open to volunteers during Wednesday evening and Saturday sessions. Please enter through the gates located on the East side of the property. When you enter the building, you will want to enter through the main entrance with the large glass windows. The building is located at 4100 W. Ann Lurie Place, Chicago, IL 60632.
Technology in the Warehouse: Please refrain from using your phone, IPOD, ear buds, camera, etc. in the warehouse. There will be forklifts, palette jacks, palettes on the ground and others carrying heavy items. This is for everyone's safety.