EATING CLUB - CUBAN STYLE! - NOVEMBER 15, 2017
The Princeton Club of Chicago and the Association of Latino Princeton Alumni invite you to experience our regional take on the "Eating Club." No bickering, just great food and conversation with fellow Tigers and friends!
Please join us for this special opportunity to immerse yourself in the spirit of Cuba as Bruce Rosenberg '69, Debbie Solomon S69, and Carol Obertubbesing '73 share stories and photos from their recent travels to the island.
Dine family style on Cuban culinary specialties and (if you wish) experience an authentic Cuban rum bar with over 60 types of premium sipping rums! Featured on Check, Please! Paladar Cuban Restaurant and Rum Bar is a totally new concept in Cuban dining. Although private restaurants were forbidden by law in Cuba, paladares were sanctioned by the Cuban government in 1990 and began to spring up across the island in homes in response to the growing scarcity of food. Cubans began to refer to their own home-grown Cuban restaurants as paladares.
Wednesday, November 15, 2017

6 pm: Arrival and cash bar (opportunity to sample the Rum Bar!)
6:30: Family-style dinner
2252 N Western Avenue (Logan Square)
Chicago, IL 60647
Directions & Parking
Paladar has a parking lot in the bank across the street after 6:00 PM (come inside the restaurant to get a parking pass.) Restaurant is located about three blocks from the Western station of the Blue line and is on the Western bus line.
RESERVATIONS: INCLUDE dinner, tax and gratuity. Please bring cash for beverages.
PCC Members: $30
Non-Members: $35
If you are experiencing technical difficulties registering, please call Alumni Services and register over the phone: 847-256-5800.
---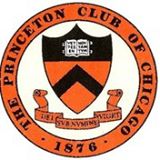 Join NOW to receive PCC Member priority reservation, member pricing, and to support Princeton events and service opportunities. Membership starts at only $25/year. Class of 2017 is FREE, but you must join!
---
QUESTIONS ABOUT THIS EVENT?
Contact
Bruce Rosenberg '69
at
i
tsokdoit@aol.com
or
Charlene Huang Olson '88 at cholson@alumni.princeton.edu