AGAINST THE NORM "TED-TALK" WITH SHADI BARTSCH-ZIMMER '87 - NOVEMBER 15, 2016
Princeton alumni, parents, and friends are invited to j

oin classics professor Shadi Bartsch-Zimmer '87 along with some of the world's most renowned thinkers from the University of Chicago's new Stevanovich Institute on the Formation of Knowledge for a series of short TED-style talks that pull at the seams of our assumptions, uncover blind spots, and suggest new paradigms for how to think about our bodies, government, and society.
In today's world of divisive politics and social debate, the 24-hour news cycle and global urbanization have dramatically accelerated the speed at which we gather information and acquire knowledge. Science, technology, history, and culture have all converged to form the framework for some of our deepest held beliefs about society and ourselves.
But what if we only have part of the picture? How often do we question our knowledge—what we believe to be facts, and how such knowledge was formed? What sorts of assumptions do we live by, even about the most basic aspects of who we are as bodies, citizens, and members of a shared political system?
---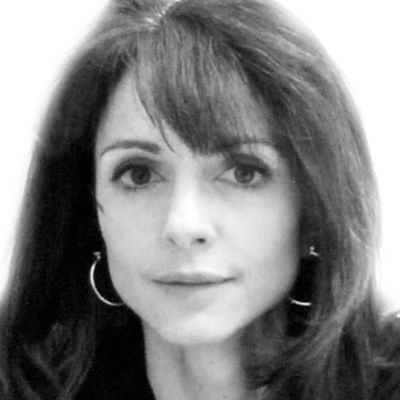 Shadi Bartsch-Zimmer '87
Shadi Bartsch graduated summa cum laude from Princeton in 1987 with a degree in Classics. She also delivered the salutatorian address for the graduating class, under the late, great, Bill Bowen. She is currently the Helen A. Regenstein Distinguished Service Professor in Classics at the University of Chicago and has also taught at UC Berkeley and Brown University. She is the author and/or editor of some 11 books on the classical world, as well as the new director of The Stevanovich Institute on the Formation of Knowledge, a project to study the cultural and historical roots of different forms of knowledge. Her awards include a Guggenheim Fellowship, an ACLS Fellowship, and the delivery of the Gray Lectures at Cambridge.
---
​

Tuesday, November 15, 2016
6-8 p.m.

(doors open at 5:30 p.m.)
​
Performance Hall
Logan Center for the Arts

The University of Chicago
915 E 60th St, Chicago, IL
Free and open to all Chicago-area students, educators, and community members.

---
Additional Featured Speakers:
Judith B. Farquhar
Max Palevsky Professor of Anthropology Emerita and of Social Sciences in the College, Faculty Director of the University of Chicago Center in Beijing, The University of Chicago
Tom Ginsburg
Leo Spitz Professor of International Law, Ludwig and Hilde Wolf Research Scholar, and Professor of Political Science, The University of Chicago
James Robinson
Dr. Richard L. Pearson Professor of Global Conflict Studies and University Professor at the Harris School of Public Policy and faculty director of the Pearson Institute for the Study and Resolution of Global Conflicts, The University of Chicago
Robert J. Richards (MODERATOR)
Professor in the Departments of History, Philosophy, Psychology, and in the Committee on Conceptual and Historical Studies of Science; Director of the Fishbein Center for the History of Science and Medicine, The University of Chicago