MOONE-TSAI & MOMOTARO WINE TASTING DINNER WITH LARRY TSAI '79 - MAY 5, 2016
Please join the Princeton Club of Chicago and the Asian American Alumni Association (A4P) for a custom-designed chef's tasting menu and exquisite wine pairings featuring co-owner and founder, Larry Tsai '79, of Moone-Tsai wines.
6 PM


MOMOTARO


Private Dining Room
820 W Lake Street
Chicago
Ten years ago, Larry Tsai '79 and his wife, MaryAnn, started their own winery as a "fun little project." Today, they are full-time vintners at Moone-Tsai Wines, which produces a variety of Bordeaux-style wines in Napa Valley, California.
Momotaro was just rated #3 on Chicago Tribune Phil Vettel's Top 50 restaurants.
This is sure to be a special evening of fine wine and contemporary Japanese cuisine.
Reservations are limited to 20 - please reserve early!
SOLD OUT!
Please contact Charlene if you would like to be added to the waitlist.


Questions? Contact Charlene Huang Olson '88 at

cholson@alumni.princeton.edu
Selected Accolades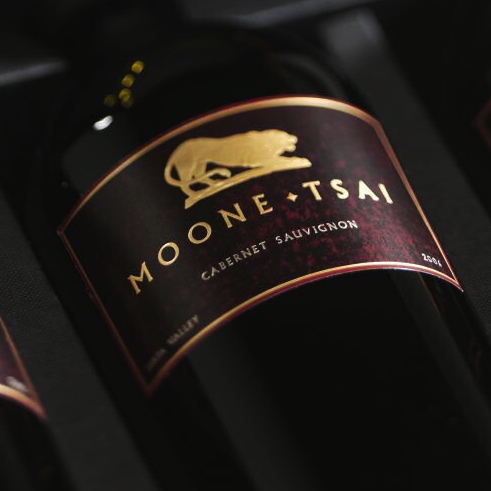 2013 Cor Leonis Cabernet Sauvignon
"...seamless, voluptuously textured..."
95 points - Robert Parker's Wine Advocate
2012 Howell Mountain Hillside Blend"...a magnificent wine, boasting incredible depth, ...and a majestic texture, and finish." 96 points - Robert Parker's Wine Advocate
2012 Sonoma Coast Chardonnay, Charles Heintz Vineyard
"...Full-bodied and impeccably balanced; remarkably rich and very light on its feet. It is a masterful wine that compels contemplation, and it will age famously for many years."
97 points - California Connoisseurs' Guide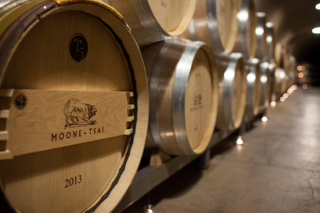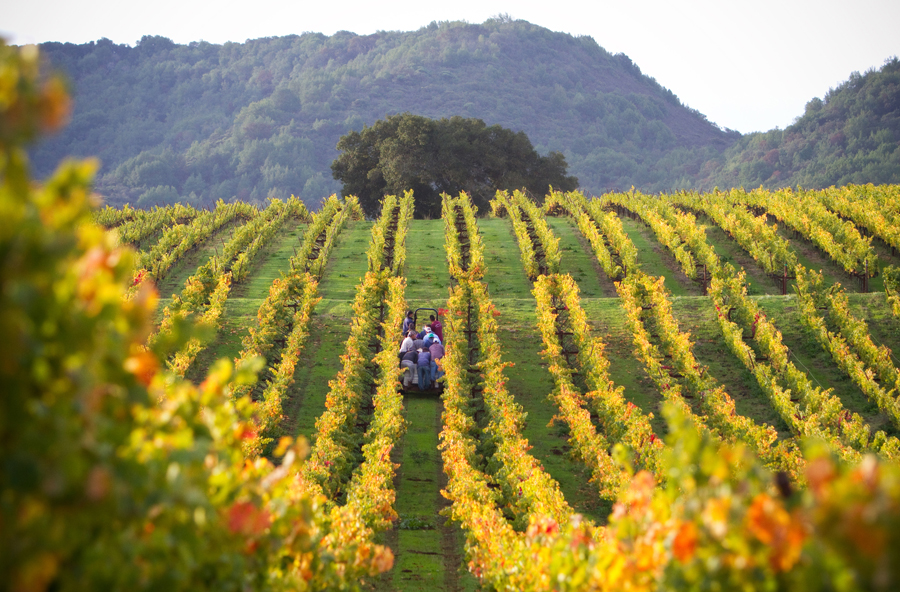 Larry Tsai '79 in the February 3, 2016 edition of the Princeton Alumni Weekly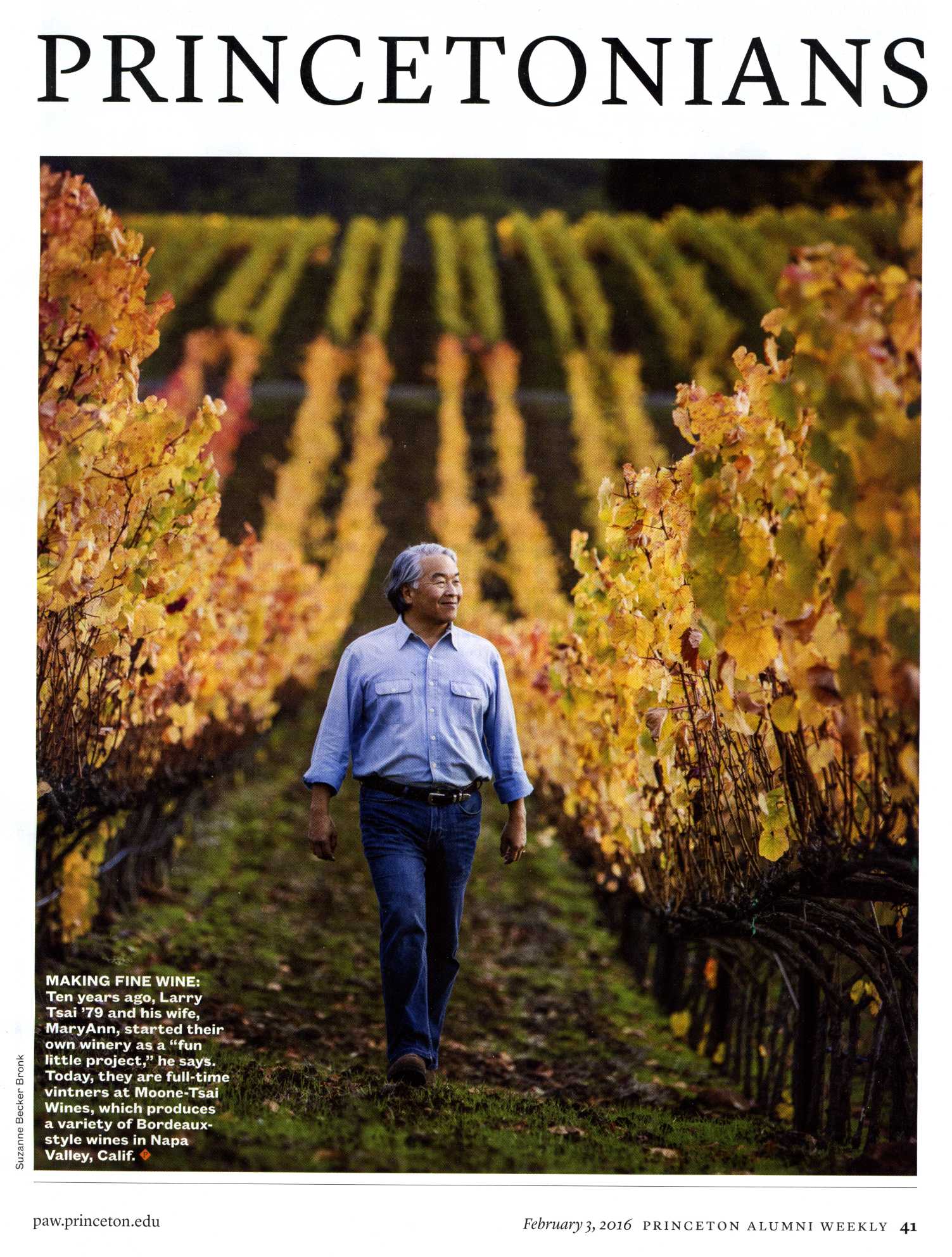 As a first generation Chinese-American boy growing up in the lively North Shore neighborhoods of New York's Long Island, Larry held a peculiar fascination for the "yin-yang" that one might confer upon the daily experience. Indeed, in an environment where conventions frequently compelled forced choices (Yankees v. Mets; Ginger v. Maryann; dim sum vs. lox & bagels; etc.), he often instead strayed to permutations of the many possibilities lying therein, and beyond.
While this fascination might have led him to distraction, he was able to synthesize this into a world view that would prepare him for the many opportunities that awaited him in college, and later, in his professional and personal life. After earning degrees at Princeton and the Stanford Graduate School of Business, Larry embarked on a variegated career that enabled him to indulge his intertwining interests in wine, food, and the arts. By way of his experiences across Fortune 500 companies, and atop emerging gourmet/food/lifestyle enterprises and Napa Valley non-profits; Larry has combined his management skills with a calling to create and deliver extraordinary wines and experiences that support the Moone-Tsai credo.