JAZZ: WYNTON MARSALIS h95 COUNT BASIE ORCHESTRA - JANUARY 23, 2016
The Princeton Club of Chicago and the Association of Black Princeton Alumni (ABPA) invite you to Battle Royale as two of the greatest jazz orchestras in history come together for an epic one-night-only concert!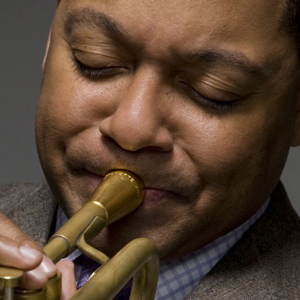 2015 marks the 80th anniversary of The Count Basie Orchestra. Winner of 18 grammy awards and known for its irresistible Kansas City Swing beat, the Legendary Count Basie Orchestra defined the big band sound of the 1930s and '40s. They join Symphony Center favorite Jazz at Lincoln Center Orchestra for an incredible night of timeless big band magic featuring the music of Duke Ellington and Billy Strayhorn, plus classic Count Basie arrangements. SOLD OUT! Our group is now 44 total and we will be planning a pre-show dinner for an additional charge. Stay tuned for details. Those who have purchased tickets separately from the PCC group are welcome to attend!
Saturday, January 23, 2016
8:00 PM
SYMPHONY CENTER
220 S. Michigan Avenue
Chicago, IL 60604
WYNTON MARSALIS
PRINCETON HONORARY DEGREE 1995, DOCTOR OF FINE ARTS
Wynton has been described as the most outstanding jazz musician and trumpeter of his generation, as one of the world's top classical trumpeters, as a big band leader in the tradition of Duke Ellington, a brilliant composer, a devoted advocate for the Arts and a tireless and inspiring educator.
Marsalis has performed at McCarter Theater with the Lincoln Center Jazz Orchestra and has recorded with Judith Lynn Stillman in Richardson Auditorium at Alexander Hall.
Tickets are limited, reserve NOW: $50, lower balcony or main floor (please allow us to seat everyone based on group size, etc)
Princeton Club of Chicago Members and ABPA Members have reservation priority through December 18th for these tickets, specially discounted for our group. Note that this is a ticketed event, and we are not able to issue refunds.
Optional pre-concert Dinner gathering will be arranged if there is interest.
Questions? Please contact VP Programs Charlene Huang Olson '88 at cholson@alumni.princeton.edu or PCC ABPA rep Nat Piggee '96 at hpiggee@comcast.net.
When:
8:00PM Sat 23 Jan 2016 ( Timezone: Central )

Where:
Symphony Center
220 South Michigan Avenue
Chicago, IL 60604 USA
[ Get Directions ]
Enter Waitlist Here...
Look Who's Coming:
Madeleine Woodle
Emile Karafiol
Guest of Emile Karafiol
Stephanie Guyett
Guest of Stephanie Guyett
Natalie Johnson
David Hale
Ofelia Moran-Hale
Nat Piggee
Summer Piggee
S96
Robert Kaminsky
Pamela Kaminsky
John Friedewald
Guest of John Friedewald
Albert Chan
Sarah Chan
Rebecca Deaton
Maggie Salisbury
Kazuko Suzuki
Raymon Brown
Andrew Christensen
Sophia Peters
Elizabeth Celistan
Guest of Elizabeth Celistan
Dwain Celistan
Guest of Elizabeth Celistan
Cynthia Ohata
Guest of Cynthia Ohata Ohata
Trussell Teresa
Guest of Trussell Teresa
Stacy McAuliffe
Brian Carey
Carl Yudell
Suzanne Yudell
Hailey Yudell
Tom Levinson
Elizabeth Kieff
Michael O'Connell
Brigitte Anderson
Guest of Brigitte Anderson
Christiane Blume
Benjamin Blume
... a total of 44 guests.
Note: to opt out from this list please sign in, go to My Account and change your preferences under My RSVPs.