BREAKFAST WITH ATHLETIC DIRECTOR MOLLIE MARCOUX '91 - October 8, 2015
Come meet Princeton's new athletic director, Mollie Marcoux '91, and enjoy breakfast at Lakeshore Sport and Fitness' Illinois Center Loop location.
Thursday,
October 8, 2015
7:30 - 9 am
Lakeshore Sport & Fitness - Illinois Center
211 N Stetson (next to the AON Building)
Chicago, IL 60601
LSF validates parking at the Park Millenium, located just north of the fitness center.
Many thanks to Peter Goldman '94 S93 for hosting and to the Princeton Varsity Club for their support of this event!
Tickets: $10 includes breakfast
Click HERE to reserve by Tuesday, October 6th at 5 pm please!
If you have any difficulties registering on-line, please call the Princeton Club at 847-256-5800.
Questions? Contact Mary Newburn '97 @ mary.newburn@gmail.com
---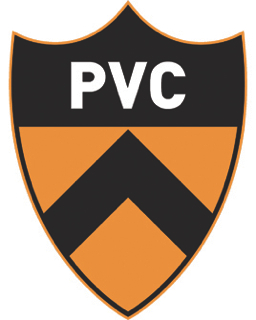 Mollie Marcoux '91, one of the top female student-athletes in Princeton University history and a woman who has played an integral role in the creation and management of the sports complexes of Chelsea Piers, was appointed the University's Ford Family Director of Athletics in August 2014. She succeeds Gary Walters, who led the athletics program at Princeton for 20 years.
Marcoux graduated cum laude from Princeton in 1991 after majoring in history and writing her thesis on the history of women in sports from 1895 to 1946. She was a two-sport varsity athlete, earning four letters each in soccer and ice hockey. As a varsity ice hockey player, she was named Ivy League rookie of the year in 1988, earned first-team all-Ivy honors four times, was named the team's most valuable player three times, was elected team captain her senior year, was a first team all-Eastern Collegiate Athletic Conference (ECAC) selection and a member of the ECAC team of the decade, and in 1999 she was named to the Ivy League's silver anniversary ice hockey team. When she graduated she was Princeton's all-time leading scorer and she still ranks first in most goals in a season with 35. She also earned second-team all-Ivy honors in soccer in 1987.
As a senior Marcoux was awarded the C. Otto von Kienbusch Sportswoman of the Year Award for "high scholastic rank, sportsmanship and general excellence in athletics" and the Patty Kazmaier Award as the member of the ice hockey team who made the greatest contribution to the program and exemplified such characteristics as "loyalty …, determination and perseverance under adverse conditions."
Following graduation, Marcoux served as assistant athletic director, assistant dean of admissions, assistant housemaster and coach of girls' ice hockey and soccer at the Lawrenceville School. In her honor Lawrenceville established the Mollie Marcoux Award to recognize the female hockey player who best exemplifies excellence in athletics and academics.
Marcoux began her 19-year career with Chelsea Piers Management, the company that owns and operates two world-class amateur sports complexes, Chelsea Piers New York and Chelsea Piers Connecticut, when its first facility opened in 1995. She quickly moved into senior management positions, becoming first vice president for strategic planning and general manager for the Piers' largest sports venue. In these roles she managed hundreds of employees (including senior directors, managers and high-level coaches) and developed extensive and cutting-edge sports programming for athletes of all ages and abilities. She founded and served as executive director of the Chelsea Piers Scholarship Fund, which since its inception has provided more than 2,000 scholarships to make athletic opportunities available to children in need. Most recently she has served as executive vice president and executive director of Chelsea Piers' 400,000-square-foot multi-venue sports complex in Connecticut, a facility with 375 employees, including a number of highly ranked professional athletes, Olympians, former collegiate coaches, former Ivy League and Division I athletes and sports industry leaders.
Marcoux and her husband, Andrew Samaan, are the parents of three children.