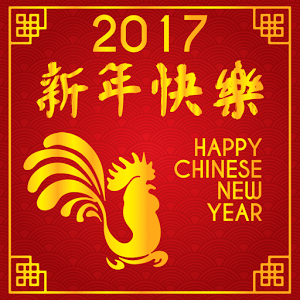 LUNAR NEW YEAR DIM SUM - SAT, FEB 4, 2017
Please join us in celebrating the Year of the Rooster with Dim Sum in Chicago's Chinatown!
CLICK HERE TO RESERVE by FEBRUARY 1st!
WHAT: Lunar New Year Dim Sum
WHEN: Saturday, Feb 4, 2017 at 11:00 am
WHERE: Triple Crown Restaurant, 2217 S Wentworth Ave, Chicago

COST:
$25: PCC Members
(up to two tickets per member at discounted rate, additional tickets must be purchased at the non-member rate)
$25: A4P Members
$30: Non-Members

RSVP: Please register by Feb 1, 2017
CLICK HERE TO RESERVE YOUR SPOT TODAY
QUESTIONS?
Contact Greg Wong '02 @ gregwong@alumni.princeton.edu
Not yet a member? Join PCC now to receive event discounts and to support the Princeton Club of Chicago! Membership is FREE for the Class of 2016, but you must join. Membership starts at only $25/year.

Event Information - Lunar New Year
When:
Saturday, 02/4/17 at 11:00am - 1:00pm | iCal
Where:
Triple Crown Restaurant
2217 S Wentworth Ave
Chicago, IL USA
[ Get Directions ]
Look Who's Coming:
Kyra Auslander
Phyllis Ellin
Carol Obertubbesing
Charlene Huang Olson '88 P19 P20
Chris Olson S88 P19 P20
Gladys Epting
Nat Piggee
Summer Piggee
Mike Guerrieri
Brigitte Anderson
Bob Lewis '88
Karen Lewis
Julia Schwartz
Dongning Guo
Sophy Zheng
Diana Bonaccorsi
Robert Khoury
William Khoury
Michael Cwidak-Kusbach
Neha Kamat
Bruce Rosenberg
Debbie Solomon
Donna Spiker
Michael Laidlaw
Tammy Ball
Jeffrey Yan
Jack Gang
Paul Rapoport
Joe Yan
Sheila Arora
Sooji Yi
Sheng Lin
Linda Paternostro
Michael Walsh
Paul st of Michael Walsh Ford
Michael Walsh
Guest of Michael Walsh
Michael Walsh
Greg Wong
Matthew Shapiro
... a total of 41 guests.
Note: to opt out from this list please sign in, go to My Account and change your preferences under My RSVPs.